20 Things SOE Forgot About in the ProSiebenSat.1/Alaplaya Deal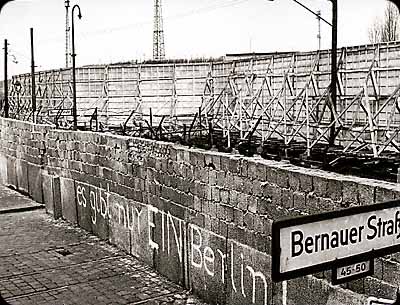 The news that SOE will be dividing the EQ2 community by Region, in order to secure a lucrative distribution deal with ProSiebenSat.1's Alaplaya gaming division, has gone over like curry-flavoured ice cream. Besides the outrage at splitting up a community whose strength has been players hailing from all over the world, SOE seems to have neglected some of the more mundane technical and historical details. We've collected a few:
U.S. players who play EQ2 during the daytime have always had the option of grouping with players on Splitpaw (UK) where it's afternoon/evening.
European players paid upwards of 30 Euros for SOE Authenticator keyfobs including shipping to Europe. They will not work with Alaplaya/PSS1
French Canadian players have traditionally played on the Storms server. After the cutoff, North American players will no longer be able to connect to EU servers.
U.S. Military and Expats residing in Europe won't be able to start on US servers, and will instead be forced to roll on European servers. When they get orders back to the States, they won't be able to access their established characters/guilds/alliances/friends.
Australia and New Zealand haven't been mentioned, suggesting that they will be region-locked to U.S. servers. These players have had the choice of servers, such as Splitpaw (UK).
It seems there will be no PvP in Europe, as EU players will not have access to the Nagafen server.
Splitpaw players will go back to a single-server Battlegrounds environment, which has never had enough players to field 18 or 24 person events.
Some of the most dedicated testers are based in Europe. With this change, European players will be cutoff from the EQ2 Test server.
EQ2X (Extended) joined the other EQ2 servers in a unified Free-to-Play setup to avoid "dividing the player base". This change will do just that.
SOE already went down the road of region-locked servers in 2003. At the height of its popularity, SOE licensed EverQuest to Ubisoft for a UK-only server named Venril Sathir. It was unsuccessful and this server was brought back into the U.S. fold in 2005.
The last time SOE tried segregated servers was LiveGamer. Two servers (Bazaar, Vox) arbitrarily became RMT-enabled and players were locked in and could not transfer off. This move was extremely unpopular and after a few years, SOE cancelled their contract with LiveGamer, merging these players back to standard servers.
Although existing EU players on U.S. servers will be "grandfathered" in, support may be limited/unavailable, and new EU players will not be able to join them. And there is no obligation for SOE to preserve this "grandfathering" forever.
Players who have characters on both US and EU servers will now have to pay twice, once to SOE, once to Alaplaya.
EU players could lose access to SOE forums if they no longer have active Station accounts but instead Alaplaya accounts.
What will players with Station Access (nee All Access Pass) accounts do who have a mixture of characters on games that are included and excluded from the ProSiebenSat.1 deal? What about players who took advantage of StationCash deals and bought up to 1 year of subscription in advance?
Some European guilds have players from Russia who have chosen not to restrict themselves to Akella-run servers. What happens to them?
Alaplaya/PSS1 is known for poorly-supported, security flaw riddled Korean-style browser MMOs. Not only does Alaplaya have a history of hacked accounts due to poor security, but they've done little to resolve the matter. More than a few players have expressed concern at the prospect of dealing with this shady company.
SOE just went through a lot of trouble to arrange deals to get StationCash cards into GAME, GameStop, and other UK and European vendors. Was all this effort for naught since ProSiebenSat1 games will use Alaplaya's own cash shop currency?
EU players who choose to play both EQ1 and EQ2 will have to accumulate both StationCash and Alaplaya's cash shop currency.
A number of guilds, including leading raid guilds, depend on drawing from a mixture of players from around the world. There is no large guild in EQ2 that does not have members from different continents. There are a substantial number of Euro guilds located on U.S. servers due to population and/or time zones.
UPDATE: It's been pointed out that Legends of Norrath is not mentioned in any of the ProSiebenSat.1 announcements or FAQs. Will this card game be unavailable in Europe?
There is no excuse for a worldwide company like Sony which sells products in Europe, Japan, North America, etc. to rely on a two-bit distributor as well as isolating players from each other who have been forming friendships for 7 years. This change will fracture the EQ2 community and not bode well for EQNext.

Also… I just have to ask. Region Locking in 2012?

Trackback from your site.