SC Items Will Be Placeable in Guild Halls — Item Reclaim System Coming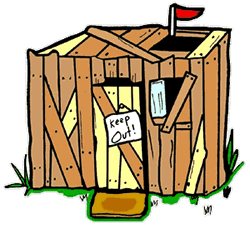 Traditionally, when an item has been placed in a Guild Hall, that item has been considered as "donated" by the person placing it. As there is no cash value to items acquired in-game, donation seems an appropriate paradigm.
However with the introduction of furniture and other placeable items to the StationCash Marketplace, you are entering the realm of items with cash value. The ability to place items purchased with StationCash in Guild Halls has been inconsistent at best, mostly because of the Customer Service implications of thousands of players asking for their StationCash money back (or items) if they are booted from a guild they just finished placing $30, $40, or more dollars worth of items into.
This issue has been endlessly discussed on the EQ2 forums, with players arguing both sides, either that all items placed in a Guild Hall should be considered forfeit, or that Marketplace items are special because of the inherent cash value, and some even advocating that ALL items placed in a Guild Hall should be re-claimable by the placer.
Personally, I am in the camp that when you start factoring real money into the game, then you have to be very careful about transfer of ownership, and I'm not sure that placing an item in a Guild Hall should automatically be considered transfer of ownership. This isn't chump change either. Some of the furniture sets in the Marketplace costs in excess of $30.
I couldn't help expressing my opinion on the EQ2 Forums:
I'm glad to see that the team is coming up with a solution, and I'm guessing it will be a way to reclaim items from a guild hall even if you aren't a member of the guild anymore. Bravo! When you start including real money in decorations, then we need the ability to reclaim them.
And here's the response from SmokeJumper:
Absolutely correct, Feldon. We've discussed a "reclaim" feature, but haven't had time to fully design or implement it yet. We intend that after AoD and GU 62 are launched, we can circle back onto this (and many other "phase 2" items).
What Do You Think?
If you place an item in someone's house or guild hall, should you relinquish all rights to it? What if you paid StationCash for it?
Tags: Daybreak Cash, game update 63, house items
Trackback from your site.