Itemization Watch: Crit Chance Faces Reality Check

Announced at Fan Faire and rolled out in late August, the long-awaited revamp of level 20-90 gear was staggering in its ambition. Some 7 years of items, numbering over 50,000, would go under the knife or be recreated entirely for the Revamp. Now just over two weeks since the launch of Game Update 61, it remains unclear just where we stand on the Great Reitemization of EverQuest II.
More than anything, players have wondered at the intent of the revamp, seeking out an overall vision of item progression that would flow from level 1 through to level 90 items. Thus far, there hasn't been one. In fact, any kind of guidance whatsoever on this crucial Reitemization has been singularly lacking from both EQ2 Mechanics and Management.
While we applaud members of the EQ2 Design who have put in absurd hours trying to wrangle some sense of order to this monstrous undertaking, the chaos has been palpable. The lack of direction has led to conflicting announcements, and some items having undergone their fourth revision in just a few short weeks.
A Matter of Crit Chance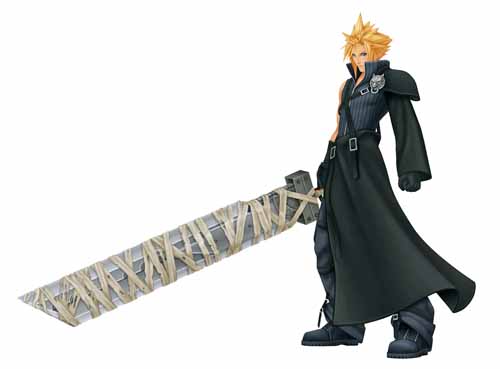 EverQuest 2 was never designed for Potency (first called Base Damage), nor was it designed for Crit Bonus. Even Critical Chance was once used only sparingly via certain Alternate Advancement lines. It was not until the Rise of Kunark expansion that the stat started appearing consistently on gear. These stats were at one time extremely rare, intended for characters who had attained the highest levels.
Fast forward to Destiny of Velious, and every piece of gear has some combination of these 3 stats. Which is fine — if a little bland — at levels 85 and above. However the most obvious change in EQ2's GU61 Reitemization was been the proliferation of these powerful stats on gear as low as level 20.
And so, although the announcement was greeted with some with exasperation, we are actually relieved to have read Silius' Friday news that gear under level 60 would re-lose its Crit Chance, Crit Bonus (and presumably Potency) stats:
We are changing the crit removal to be a progression starting at 60 across the various crit bearing slots. You should see this next week. Once again sorry for the late update.
We sympathize with those who discarded, vendored, or transmuted other gear in favor of this suddenly beastly gear, but these stats should never have appeared in such abundance at the lower levels. Via Alternate Advancements and current gear inflation, players are already more than powerful enough at lower levels.
Crafters in Limbo
An unexpected blind spot in the Reitemization has been the armor, weapons, jewelry, and other equippable items created by crafters. Considering how early the Crafted Gear Revamp was started (the first changes appeared on test in the last week of June), it is shocking just how unfinished they remain.
Crafted gear, which for far too long has been the de facto replacement for all level 20-70 Treasured, Legendary, and yes Fabled gear (even x4 raid gear was inferior), relaunched in Game Update 61 exhibiting serious problems. Some archetypes were entirely left out from getting items appropriate to their class and tier. While it is refreshing to see the Mastercrafted -> Legendary -> Fabled progression restored, the current state of affairs is not ideal.
Players are reporting crafted items that just don't make sense anymore, and Broker pages full of cheap Treasured items that rival the power of Mastercrafted.
Domino, who hasn't taken an eye off of the state of tradeskills, had this promising update:
The balance on crafted gear is something that Silius is still looking at. As you can see from the patch notes this week, there are still some changes being made to both mastercrafted power and treasured items power. I would certainly suggest waiting for a few weeks for the changes to settle down before leaping to any hasty conclusions anyway.
Down the Road
EQ2's Reitemization still has a lot of work ahead of it. We are concerned about end runs around the Test server and QA process to get fixes pushed Live as quickly as possible. Thus far, the batting average on these shortcuts has been rather low.
Hopefully the continued Reitemization won't drive players to drink. We hope it won't overshadow the rapidly approaching Age of Discovery expansion. Reitemization really needs to be squared away before we sink our teeth into the Freeport revamp and Beastlords.
Trackback from your site.