Server Downtime January 6, 2017
Although we have no forum announcement or tweet to link to, there is a MOTD in-game and it was mentioned in Discord chat that there'd be a Downtime today.


Servers: 7:00~9:00am PST | 10:00am~Noon EST | 15:00~17:00 GMT | 16:00~18:00 CET
Servers appear to be back up as of 7:45am PST.
What I saw this morning when I tried to run the patcher: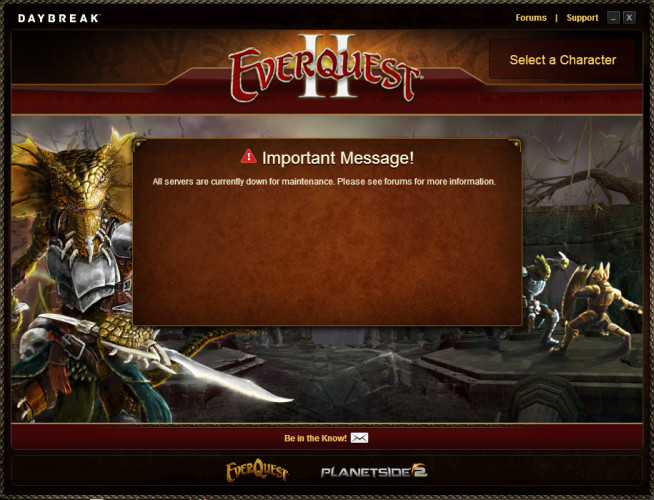 I went to the forums. I found no additional information. Now I have the sad.
Trackback from your site.