EQ2Library Updated for Kunark Ascending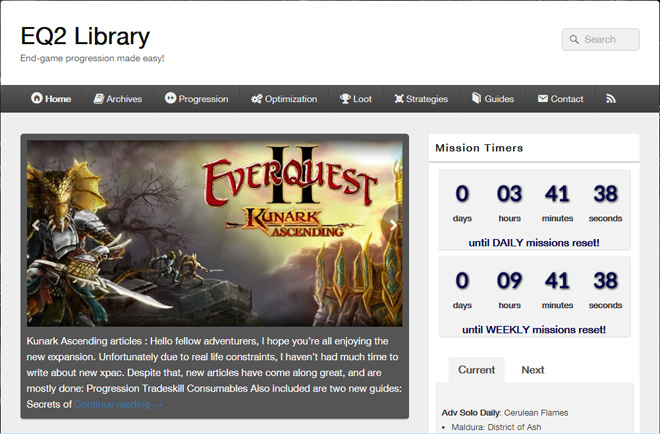 We're happy to report that Ablivion's invaluable EQ2Library site has received some updates for the new Kunark Ascending expansion. For the past few expansions, his site has contained detailed strategies for Heroic zones, Gear recommendations, selected Loot information for popular zones, and more. For Kunark Ascending, he's already started working on documenting the Overland Achievements, Collections, Timed Treasure Hunt quests, the Ascension system, Tradeskills, Consumables, Merc Gear & Leveling, Adornments, and much much more.
View the Kunark Ascending section of EQ2Library.com
Trackback from your site.