Double Personal Status, Guild Status, and Alternative Currency for ALL players — August 23 – 29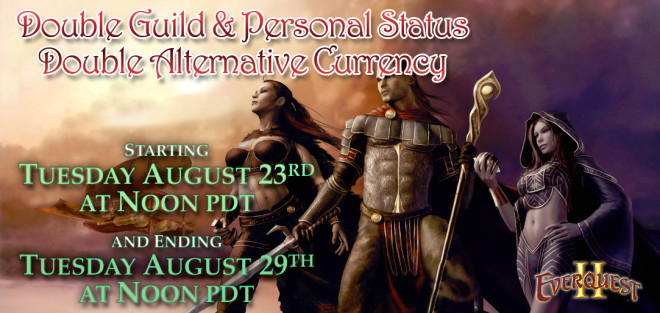 From EverQuest2.com:
As August winds to a close, we have doubled up on bonuses for ALL players!

From 12:00PM (Noon) PT on Tuesday, August 23, 2016 through 12:00PM (Noon) PT on Monday, August 29, 2016, everyone in Norrath will receive:

Double Personal Status
Double Guild Status
Double Alternative Currency

All Access Members – This special promotional bonus stacks with your regular member bonus!
Trackback from your site.