Update: Daybreak Games to Unban Accounts That Purchased Third-Party Keys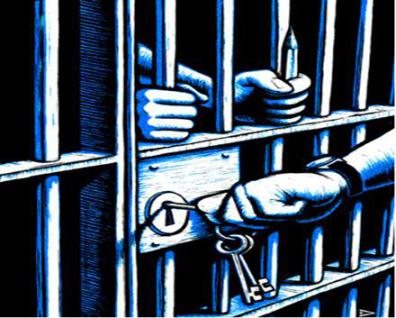 Thousands of EverQuest, EverQuest II, and Planetside 2 players have purchased content packs and expansions from discount websites such as Steam, PlayerAuctions, and G2A over the last five months. This was all fine and dandy until it turned out that all of these purchases originated with large fraudulent purchases from Steam. The platform's publisher Valve Inc sent an eyewatering bill to Daybreak Games for thousands of dollars. Valve's failure to recognize and address this issue until the problem had snowballed to this point is a topic for another article, but what is more near and dear to Daybreak Customers is what will happen with these numerous banned accounts.
I'm sure the peanut gallery will be quick to dismiss affected players as cheaters and cheapskates. However what they'd fail to realize is that many of these expansions and content packs were gifted to other players by friends, family, and guildmates months ago and now these bans are striking accounts which have been active for upwards of 17 years.
After 24 hours of forum debate (especially on the EverQuest forums which were the harder hit community), it seems that cooler heads have prevailed and the bans will be lifted. Instead, the illegitimate content packs and expansions will be stripped from players' accounts, allowing them to buy them from trusted sources. Now would be a great time for a proper sale, perhaps $25 for the EverQuest II expansion (since the new one is just four-and-a-half months away) or $120 for six keys.
Here's the e-mail that affected players received: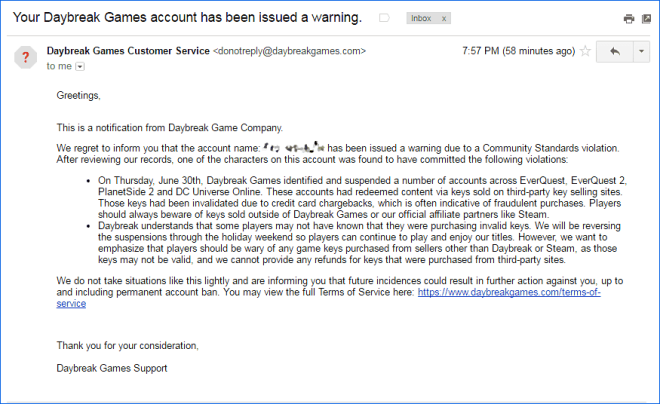 Trackback from your site.