40% Off Marketplace, Double Status, and Double Guild Status for All Access — July 1-5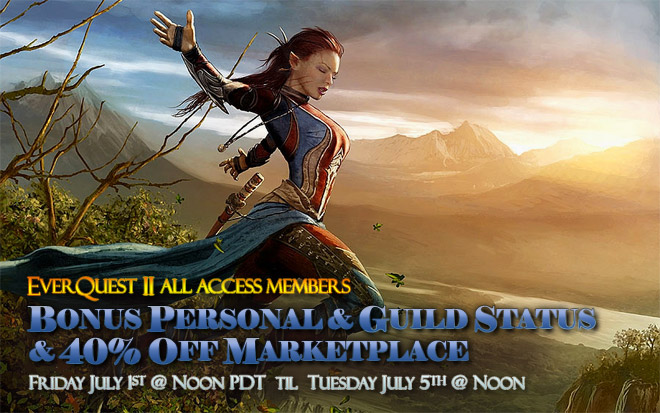 From the EQ2 Forums:
Looking to snag yourself some items from the marketplace? Members will receive a 40% marketplace discount for all items from 12 PM PT on Friday July 1, 2016 until 12PM PT on Tuesday, July 5, 2016!

All Access members will be awarded double personal status AND double guild status for the duration of the extended weekend!

Please note that double status will not be included for items purchased from vendors or the Marketplace.

Not an All Access member yet? With bonuses, discounts, access to new content, and more, there's never been a better time to join!
Trackback from your site.