RadarX: Conquering Community Toxicity like Genghis Khan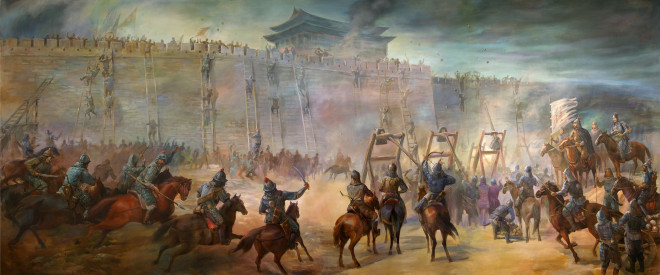 Daybreak Games Senior Community Relations Manager Tony "RadarX" Jones seems to view community management as a war between players and developers. At this year's Game Developer's Conference in March, RadarX will be hosting a panel to teach other game companies how they should run their Communities. Here's the course description:
Toxic behavior in a community can drive player sentiment in the wrong direction, distract from desired discussion points, and cripple positive engagement. Examining principles used by military genius Genghis Khan, attendees will learn how to identify and defeat this behavior.

Takeaway

Attendees will learn to identify forms of toxic behavior regularly seen in online game communities, and practical techniques employed to combat it using real world examples in the industry.
You can read player reaction to this announcement on Reddit, but please note, at least two players experienced bans from the official Daybreak Forums in response to their comments on Reddit and/or Twitter.
Trackback from your site.