MMORPG Examines EQ2's Terrors of Thalumbra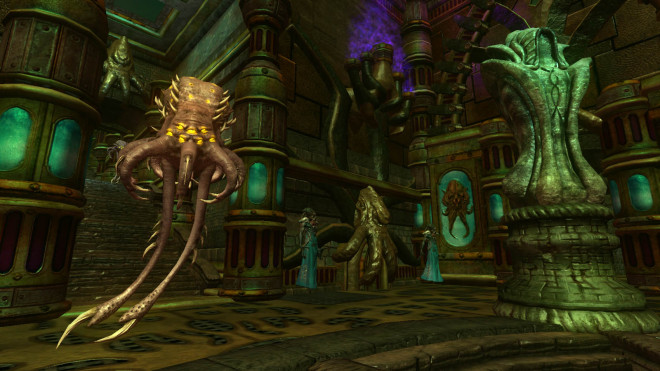 From MMORPG.com:
EverQuest II will be growing soon with its twelfth expansion, Terrors of Thalumbra. We had a chance to chat with the team behind the expansion to find out more about its systems, features and new zones.

MMORPG: What is Thalumbra and why is it important?

EQ II Team: Deep underneath Norrath is a realm on the edge of the Plane of the Underfoot known as Thalumbra. This expansive, subterranean domain is home to fabled races and ancient, unimaginable terrors born within the oppressive, dank, and dismal darkness of the dark depths!

The tenuous struggle between hunter and prey in this aggressive land has reached new heights with the arrival of Lanys T'Vyl, the recently resurrected demigoddess of Malice! Maldura, an ancient city, expertly carved out of the deep stone by dwarven masons and adorned with magnificent gems and metals by gnomish artisans is being threatened. Through the actions of heroes and manipulations of a goddess, players find themselves as the principle actors in a play that threatens deity and mortal alike in the world of EverQuest II.
Read the entire article at MMORPG including interview questions with with the EQ2 team.
Trackback from your site.