Opinion: Is Altar of Malice Too Hard?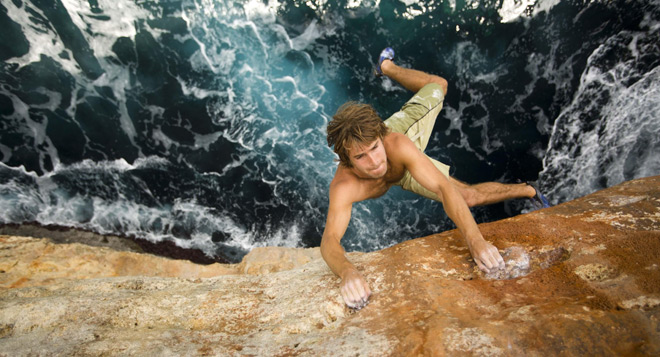 Challenge and depth are the spices that keep players coming back to EverQuest II despite the popularity of mass market MMOs like World of Warcraft, and the allure of expertly marketed glitzy new MMOs that are all appetizer and no entree.
However while Tears of Veeshan seemed to strike a good balance of difficulty and progression, the overwhelming feedback on the forums, in chat channels, and in my personal experience so far for Altar of Malice is that the EQ2 team overshot on difficulty and rarity.
I group 2-4 hours per week in a casual guild. We didn't just jump into the Tears of Veeshan group content on day one and clear it all. It took time to learn the scripts and earn the gear needed to progress. Dominion required a raid-geared tank and two healers for the longest time. Today, I still do not have fully gemmed Potent gear, let alone Overclocked gear or all the purple adornments and heroic gear I wanted out of Tears of Veeshan.
Tradeskill XP
Emily "Domino" Taylor rejoined the EQ2 team long enough to develop not one but two tradeskill questlines for the expansion. Each of the ~21 quests in Altar of Malice's main tradeskill questline award about 6% after yesterday's XP boost, again with Vitality and an XP potion running.
Each tradeskill writ from level 95-97 awards ~

3% XP

. This is with vitality and an XP potion. The number drops to ~

2.4%

for levels 98-100. These numbers have traditionally been

5-7%

per writ!
Without quests, Level 95-100 requires completing 180 rush order writs. If this is done flat-out with Netflix and coffee (or tea), it's over 12 hours of grinding. Doing the questline only shaves off about 50 writs from this requirement.
When Domino last worked on EQ2, she made the less-than-optimal (in my opinion) decision to eliminate bonus XP for crafting new recipes. Forgetting the lore issues here (crafting a new recipe should always be more educational than crafting one with which you are already familiar!), this change did not take into account a design mechanic specifically designed to address the existing system. Because Scholars (Sage, Alchemist, Jeweler) have a larger cache of recipes to learn than other classes, our XP has always been lower than other classes. With the elimination of first-time crafting bonuses, Scholars were doubly impacted.
As reported,

XP bonus items do not work due to a bug which might be fixed next Tuesday.

The reward from doing the Altar of Malice main TS questline —

 

[eq2u]Mark of the Far Seas[/eq2u] — does give bonus XP as its boost is an effect.
I have a 90 Weaponsmith, 90 Sage, and 95 Alchemist. If the current XP rate stands, I doubt I will level them to 100.
Adventure XP
I was on board with the dramatic reduction in Plat from the Rise of Kunark zone "Protector's Realm" because there was a direct boost to the coin awarded from other means. All current-level named enemies, missions, and quests had their plat boosted by a huge amount. Also, for the Tears of Veeshan expansion, repeatable quests were added specifically for earning coin. Even if Protector's Realm had been left alone, most people would have eventually stopped using it as the new stuff was less boring for the same amount of coin.
With the release of Altar of Malice, level 70-95 contested dungeons were removed as a viable means for leveling beyond 95. These zones now award approximately 2-3% of their normal XP if your natural unmentored level trivializes the content. A week later, the same change was made to Dungeon Maker, with a 97% reduction in the XP earned at level 95+. These changes have been widely discussed:
Again, I wouldn't have a problem with these changes if the means presented to players for leveling at least partially made up for the reduction. The solo questline only gets players halfway to level 100. If you prefer to run heroic zones, then the two contested zones, presented now as the ONLY way to level in heroic content, are punishing in their difficulty (requiring high resists and quick cures) and lacking in XP earn rate.
Despite assurances and update notes insisting that XP numbers have been addressed, leveling to 100 is still a chore for those not privileged to be in a top raid guild. Players who want to jump straight into Altar of Malice's group and raid content face a grind.
Rarity
Advanced Adornments Volume 11 — despite 2 pages of feedback and multiple requests for clarification from devs in private messages, we have received no information as to whether this item is dropping correctly from global loot tables or where it in fact drops. Given the importance of Resists in this expansion, this recipe book should be widely available at a cheap price to allow players to create the hundreds of resist adornments necessary.
The same issue applies to all level Advanced <tradeskill> Volume 97 books. They are unbelievably rare, going for 5,000-10,000 plat on most servers.
Conclusions
The content in Altar of Malice is fantastic. Beautiful, well-designed, massive zones full of interesting characters and compelling stories. However if the difficulty and rarity are overtuned, then who will take the time to see them?
The EQ2 team have been more receptive to feedback and willing to make changes. Indeed the devs have just posted Focused Feedback threads for all classes, tradeskills, and itemization to collect player concerns for a December/January bug bash and quality of life improvement. But on the issues of XP and Rarity, the team have been pretty mum and so I feel I must say something.
Trackback from your site.