SonyOnline.net Domain Expires, Shenanigans Ensue for all SOE Games, Forums, Websites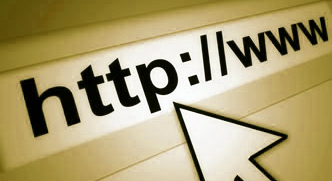 UPDATE:

As of about 6:05am PDT, NetworkSolutions.com is reporting Sony Online Entertainment owns SonyOnline.net again.

SOE websites and games should start resolving properly for all customers around the world over the next few minutes/hours.
To refresh your DNS info, go to the Start menu, choose "Run…". Type ipconfig /flushdns. Now relaunch your web browser and/or game launchpads.
Original article follows:
We are in the process of researching this issue, but it looks like the domain registration for the domain SonyOnline.net expired this morning, reverting back to being the property of NetworkSolutions. While SOE did not use the domain publicly, preferring SOE.com, the aforementioned domain contains all of the nameservers (ns2.sonyonline.net, ns4.sonyonline.net, ns6.sonyonline.net) which route users to SOE's websites and forums, as well as connecting to its games.
For the last 20 minutes or so, we have been monitoring the situation. We've seen the forums and websites briefly become accessible before going dark again. It's possible that conflicting DNS information is propagating out there, preventing users from reliably connecting to SOE's websites, forums, and games.
It seems plausible that the expiration notices from NetworkSolutions have been going to an unread e-mail address at SOE for the last few weeks and NS finally decided to reclaim this one. The expiration for SonyOnline.net was set for 26-may-2014, while today, July 15th, is some 7 weeks later. That's some grace period!
UPDATE: Although there don't seem to have been any changes behind the scenes, SOE.com, EverQuest2.com, and other SOE websites all seem to be loading "domain parked" pages full of advertisements now.
UPDATE from EverQuest Next and Landmark Community Manager Colette "Dexella" Murphy who is likely in need of coffee at 5:30am PDT:
We're working on the SOE games/website/forum issues people are reporting. More news when it's available! Thanks, everyone.

— Colette (Dexella) (@DexellaCM) July 15, 2014
Another update at 8:30am PDT:
This morning's issues have begun to be resolved. However, there may be continued access problems for some users for up to 48 hours. [Mepps]

— EverQuest II (@everquestii) July 15, 2014
Further update from SOE President John Smedley admitting that the domain expiration e-mails were going to an unread account:
Sorry for the dns problems folks. Wont happen again. Notices sent to wrong email. Doh

— John Smedley (@j_smedley) July 15, 2014
Trackback from your site.