Tears of Veeshan Owners to get Flight Wings on Feb 28
Many EQ2 players received received an e-mail this week like the following. A few people thought it was a hoax or phishing scam due to the typos, while others pouted about not receiving a copy. Either way, if you are flagged for Tears of Veeshan on your account, then on February 28th you'll receive a pair of Nightmare Flight Wings.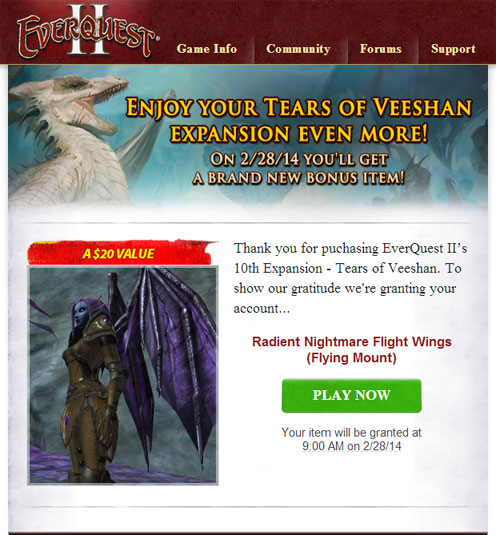 also on Twitter:
Do you own the Tears of Veeshan expansion? You'll receive free Raident Nightmare Flight Wings on 02/28! [RadarX]

— EverQuest II (@everquestii) February 20, 2014
Trackback from your site.