Stylin' with EQ2U – Help Test the New Look!
Over the last year and a half that EQ2U has been in operation, we've always kept the functionality and usability of EQ2U at the forefront. However the look-and-feel of EQ2U has been gotten a bit long in the tooth. After seeing Google's disastrous revamp of Gmail, and Apple's controversial flattening of iOS7, we've thought "Let's not go drastic, let's not remove functionality, and let's not change things for the sake of changing things!"
With those thoughts in mind, I'm happy to unveil the new style for EQ2U. We are opening up the EQ2U Dev (beta) site to the public so that you can check out the new look-and-feel. I hope you will find it instantly familiar, but improved across-the-board.
IMPORTANT! Please report any bugs or issues you find, as well as any feedback you have about the new site at our Contact Form!
NOTE: If you have an EQ2U account, just login again on the Dev site and you'll see all your characters.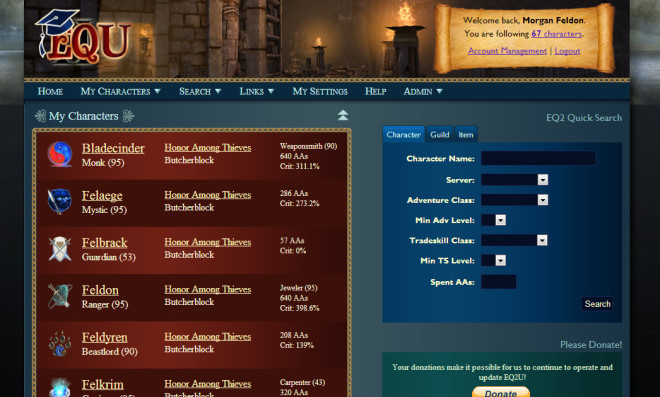 Trackback from your site.