EQ2 Panel #2: Tears of Veeshan Expansion SLIDES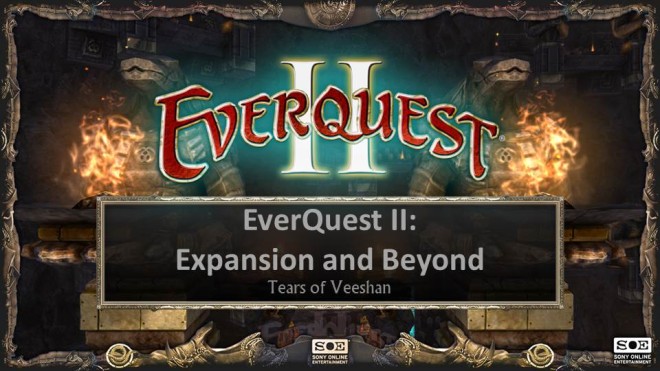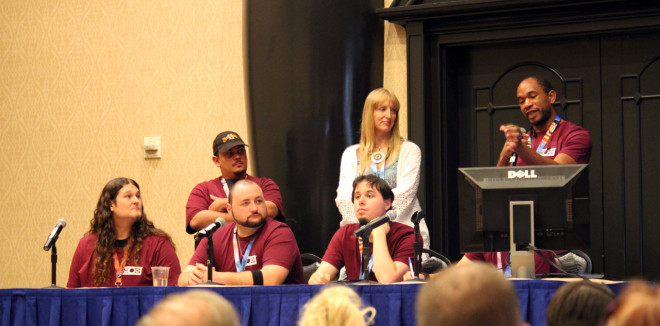 Back: Carlos "Gninja" , Holly "Windstalker" , Akil "Lyndro"
Front: Kyle "Kander" , Nandy "Zoltaroth" , Mike "Xelgad"
View the rest of the slides after the jump…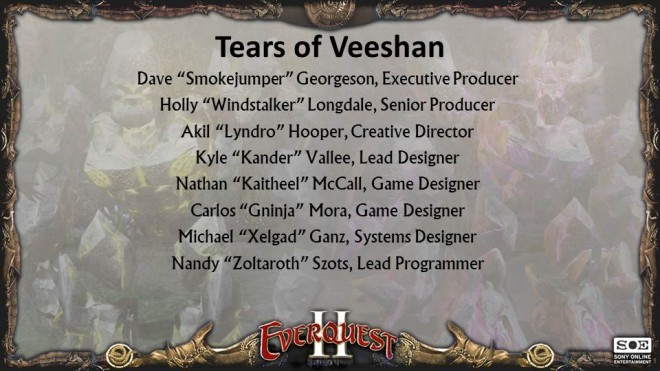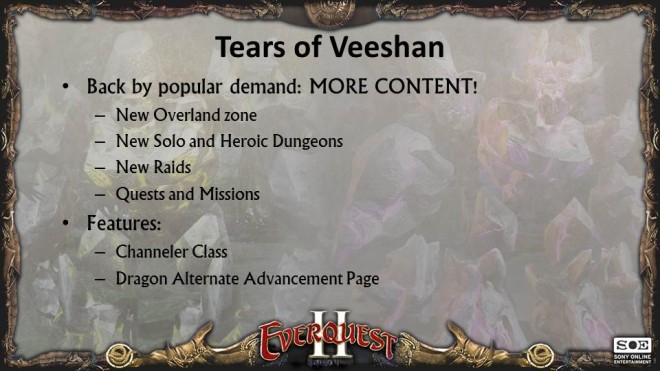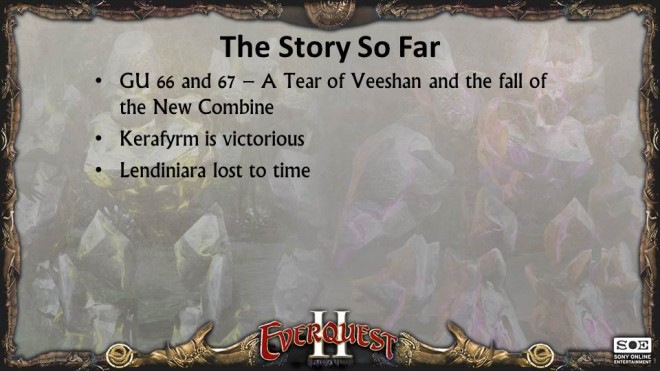 (showed the Kerafyrm story sequence)
Holly: Tom Tobey and Jason Warner put together this animated sequence using in-game graphics.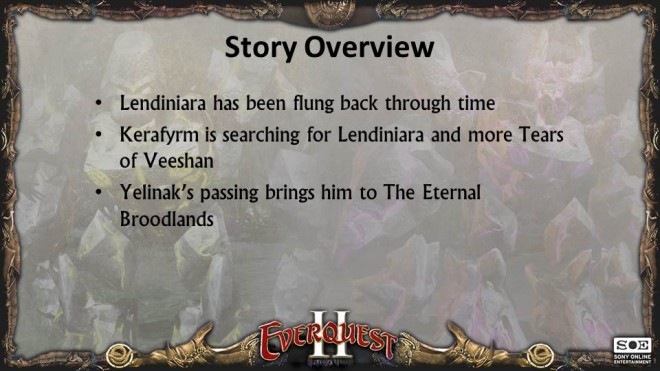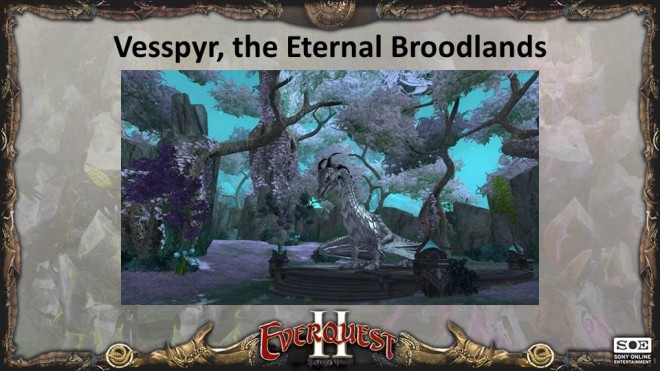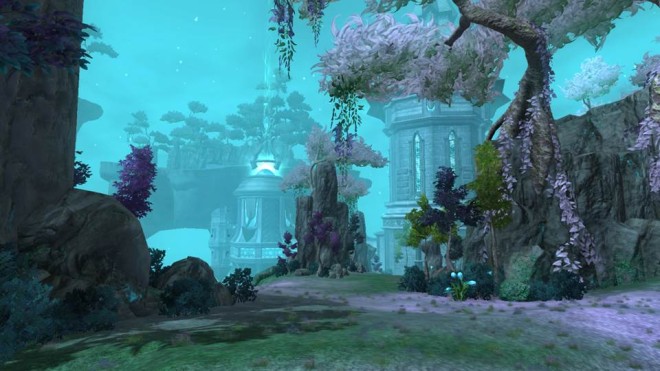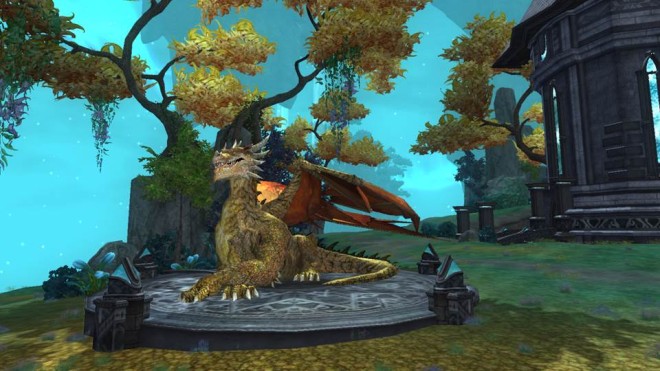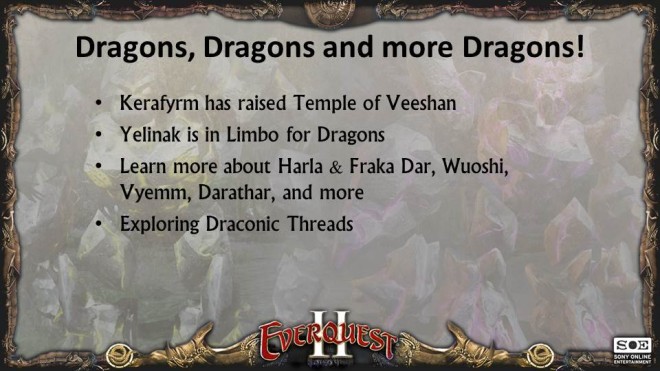 Akil Hooper: Kerafyrm raised the Temple of Veeshan into the air and it's now a flying fortress
Dragons are very long lived. Over their lives they get this long view of time. They also affect the area around them.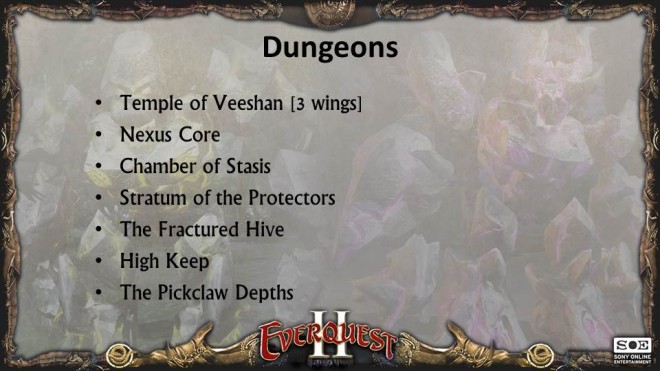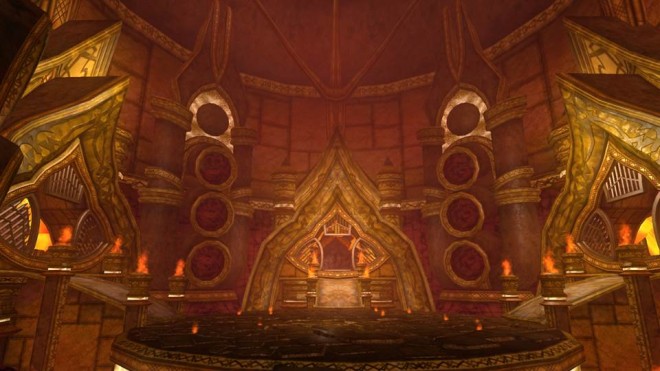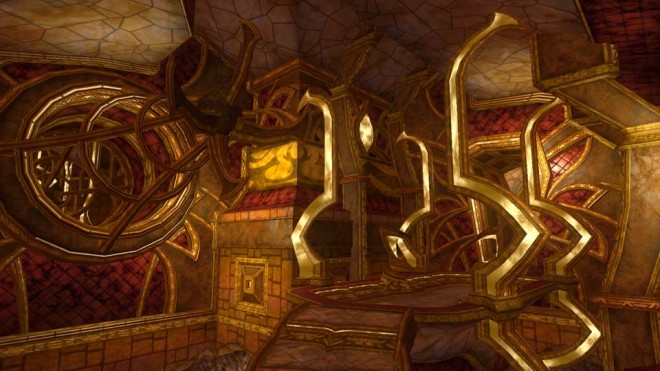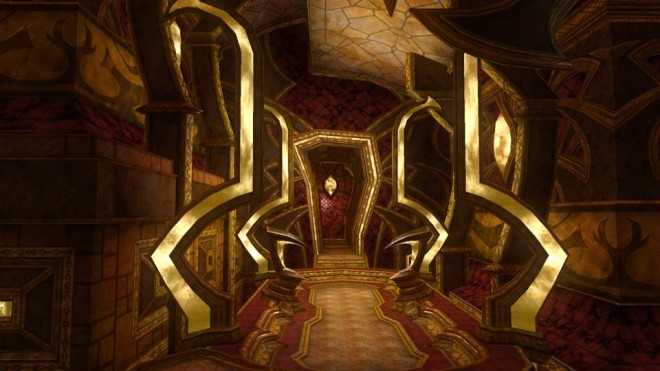 Temple of Veeshan is the largest dungeon we've ever done. So large that this is the first flyable dungeon in EQ2. There are parts of the zone that you cannot reach without a flying mount.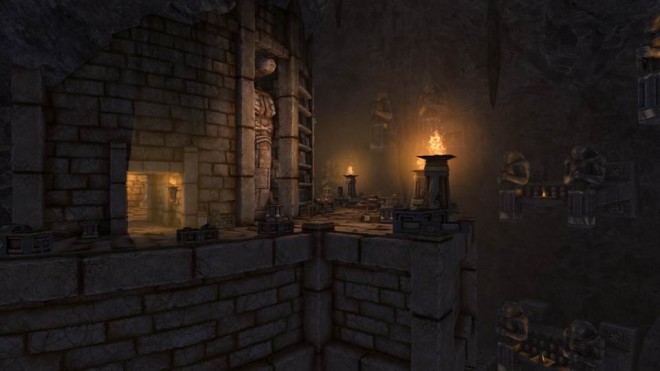 Chamber of Stasis and Stratum of the Protectors are Shissar-themed. The Shissar zones have been taken over by Nayads who worship the Shissar as Gods.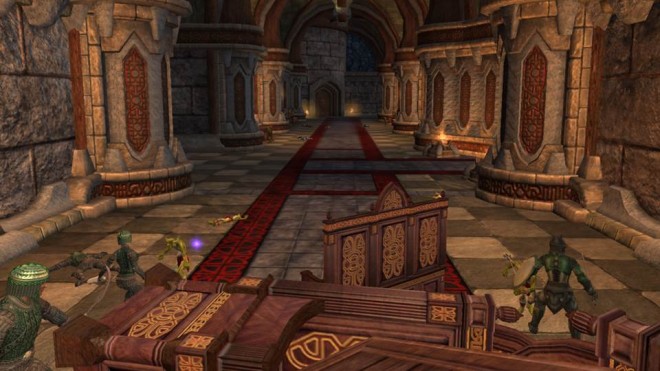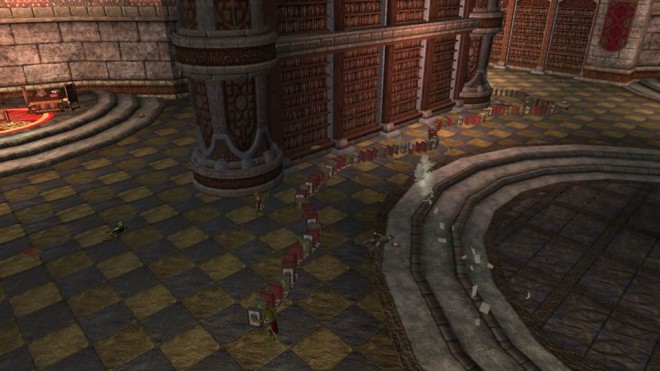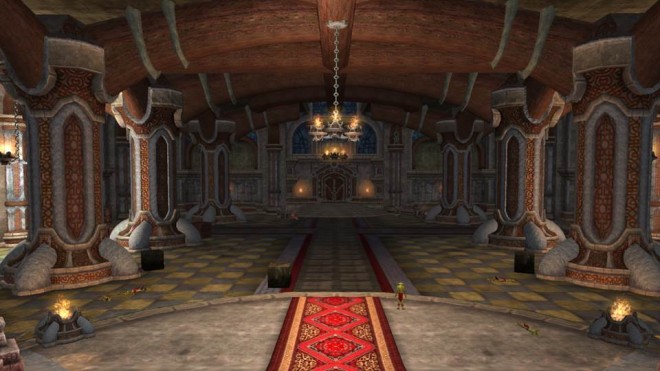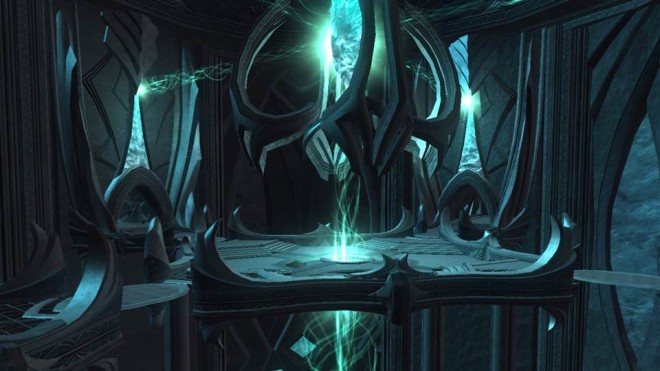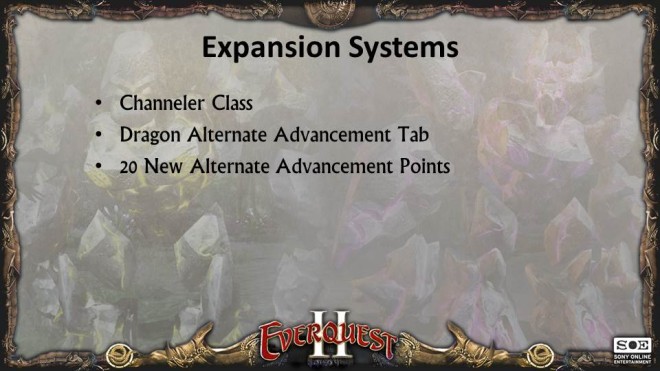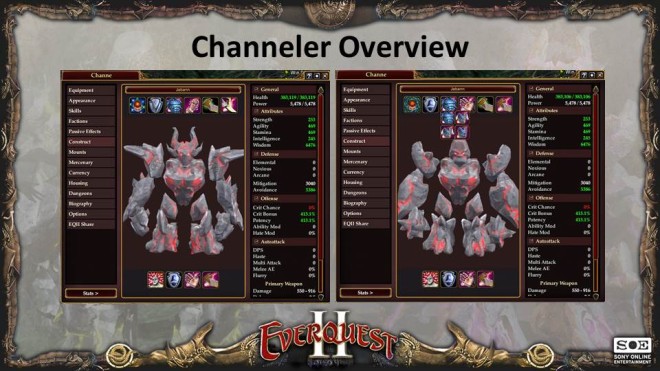 NOTE: These screenshots are older than the ones in the Systems panel and still have some old icons.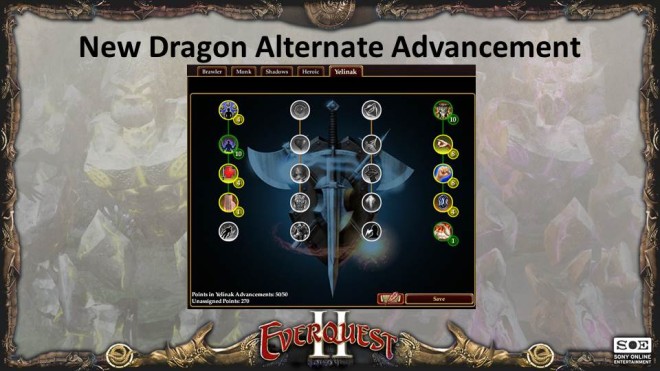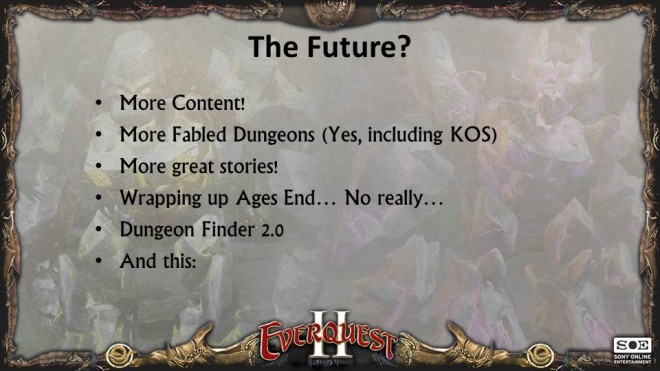 Holly: So we got called out on Age's End. Yes, it's wrapping up. No really!
Holly: Age's End was supposed to be wrapped up this summer. But we never really got to have Kerafyrm be a bad guy. He was just sleeping in a vault. So we wanted to run with it and have him be a threat to Norrath.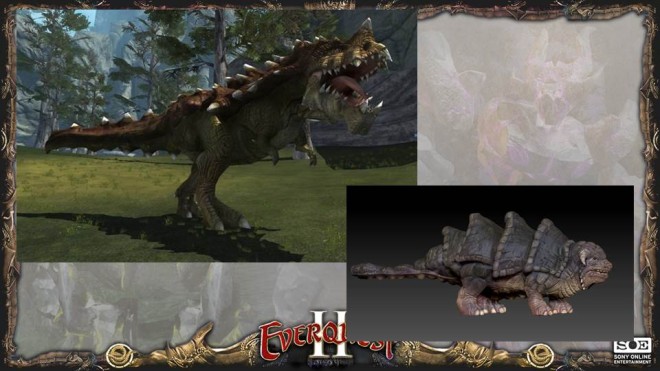 Dinosaurs?
That's it for the Expansion panel slides. Check out the recorded Liveblog to see which questions were raised.
EverQuest II: Tears of Veeshan Dates:
Beta: September 15th
Launch: October 15th
Trackback from your site.