Goblin Game Tickets — StationCash Tickets to Win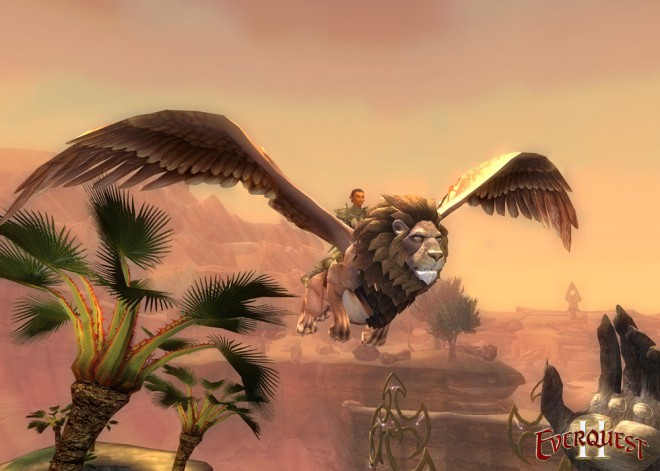 From EverQuest2.com:
Purchase your tickets to play a new mini-game feature for a variety of prizes! When you use your Goblin Games ticket, a mysterious Gigglegibber will appear and offer you a choice of one of three mini-games: Goblin Grub, Decoration Duplication, or Statue Streak. Pick your game and play for a chance at one of many great prizes, including a new currency – Gigglegibber Gold – that can be used to purchase some items in the Marketplace as well! If you don't succeed in your mini-game quest the first time around, fear not! The ticket will remain in your inventory until you win a prize.

Above is one of the exclusive prizes, the Pridewing Lion (New), available only in the Goblin Games prize crates.
Tickets are 100SC or $1. A list of items that can be won can be found here.
Another item previously only available to extremely lucky Legends of Norrath players is a Gear Unattuner.
The Gigglegibber Gear Gimlet presents an opportunity previously unseen in Norrath! With this item, you can unattune one previously attuned item. The item must be unequipped for the Gigglegibber Gear Gimlet to work. These items are one of the random loot prizes from the new Goblin Games or are available for purchase using Gigglegibber Gold only.
Trackback from your site.