Massively: Linda "Brasse" Carlson Trumpets SOE Community Management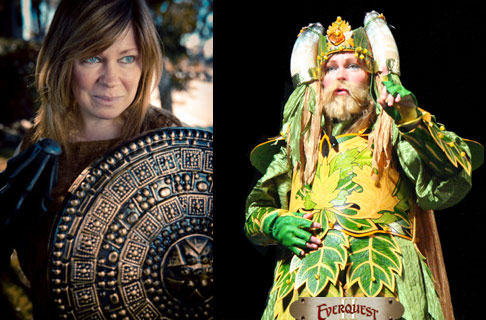 Linda "Brasse" Carlson led a panel on Community Management at Game Developers Conference 2012. Massively's Karen Bryan brings us the story:
What do dwarves and Monty Python have in common? They both feature prominently in Linda "The Brasse" Carlson's GDC 2012 talk about the front lines of the SOE community relations team.

Given the recent roller coaster ride of the ProSiebenSat.1 deal and the turmoil on the forums that followed, I found it interesting to hear what it's like to be a member of the community management folks as they try to handle being in the middle of it all. While her talk was mainly aimed at community managers in other games, there were a few tidbits that players would probably find interesting and maybe even surprising. Read on for the highlights!
As Carlson has mentioned in previous talks, the community team submits daily, weekly, and also monthly reports in which it consolidates player feedback from forums and social media and reports back to the developers and producers of all of SOE's games.

What players might not realize, however, is that in those reports, the team includes quotes from player posts to help provide more specifics about a particular issue. By quantifying player feedback and using quotes from posts, the CM team has been able to present an objective assessment to the team in order to come up with the best solution possible.

Carlson added that the community team is getting a great tool from Clara Insights, one that will automatically tally up posts and quantify things that until now had to be done by hand. Every post, even banned posts, is counted in the feedback totals that are included in the report. Carlson explained that the team members rarely ban, but when they do, the main reason is that they simply want to preserve an atmosphere in which people can feel comfortable going to the forums and posting their thoughts in a reasonable setting.
Trackback from your site.