Introducing EQ2U – All-You-Can-Eat Character, Guild, and Item Data!
EQ2Wire is proud to introduce a new website built on the remarkable new EQ2 Data Feeds API. As a guest, you get all the functionality of the original EQ2Players site such as searching for Characters, Guilds, Items, and Spells in EverQuest II. But we see that as just the beginning.
We strongly encourage EVERYONE to take just a few moments and read the Help & FAQs page as it contains answers to a lot of questions you may have about Privacy.
Please remember that EQ2U is a Beta site and we have many more features in mind, as well as tweaks to the style and site layout.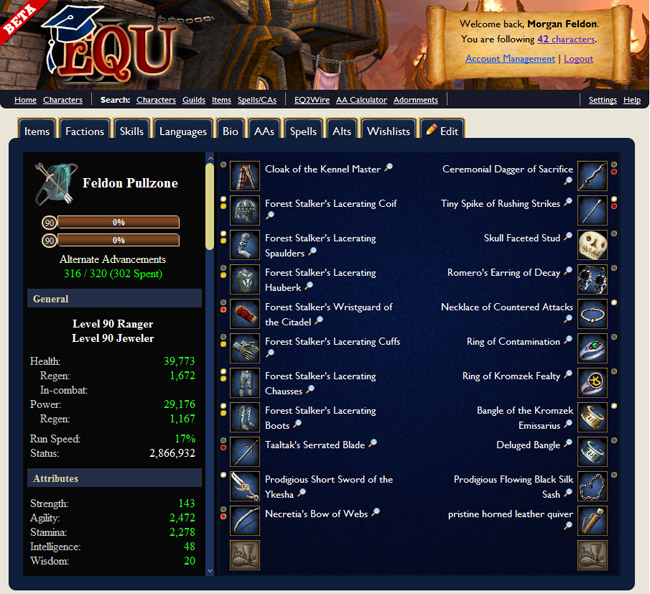 Search for Characters, Guilds, Items, and more at EQ2U
Report a Bug, Feature Suggestion, or Feedback — Use the EQ2U Contact Us form hosted here at EQ2Wire.
Post Comments or Questions about the site below!
Please remember that the site was developed for

free

as a service to the EQ2 Community.
NOTE: If you have been helping us test the site, please feel free to post your experiences!
Trackback from your site.