EQ2Wire Exclusive: SJ Talks About the Downtime, Game Update 60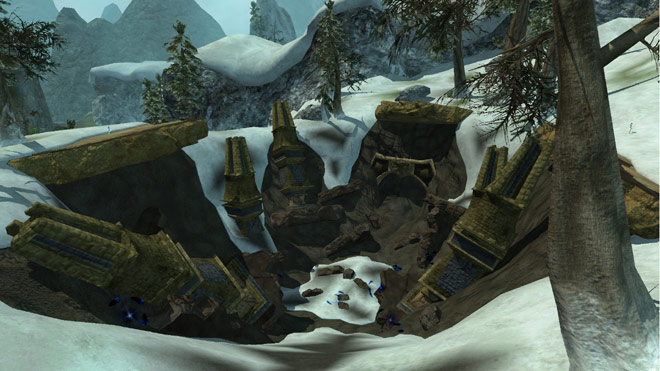 It's hard to believe that it's been a week and a half since EverQuest II service was restored, and harder still that EQ2 was offline for 12 days, an exceptional operational gap for a game modeled on "sticky" customers who login daily to check in on and advance their characters.
During the downtime, EQ2Wire wanted to give the EQ2 team an opportunity to come out from behind the bushes and share a bit of what they've been working on and maybe break some of the tension. After all, the EQ2 team had only just taken the wraps off 3 months of hard work by unveiling Game Update 60 on the Test servers. The Shutdown arrested feedback just a scant 72 hours after testing had begun.
The Sony/SOE security breach precipitated a communications blackout that fell over the company like a cone of silence, almost completely cutting off SOE from its customers. We submitted some questions a few days after the outage and are now able to share the responses with you. Due to the timing (and lawyers), there will be few revelations, but it's still worth a read.
Check out SmokeJumper's responses to our questions after the jump…
EQ2Wire: What has the EQ2 team of developers, designers, and artists been working on this week?

SmokeJumper: Our development team has continued to operate as "business as usual" during the course of the outage. Some of these activities included focusing on upcoming game features and events, such as planning for the next expansion pack, upgrades to Freeport, and a whole host of new stuff which we'll be announcing in the near future.

EQ2W: Has the EQ2 team been able to focus on continuing to work on all the content you've announced for the next few months such as the Freeport revamp, continuing the Velious storyline with new overland zones, public quests, dungeons, and raids?

SJ: Yup. There has essentially been no impact on our forward progress due to the downtime. Honestly, we've probably even had a bit more time than usual because we're not also busy troubleshooting issues that might occur on the Live servers.

EQ2W: Do you have any idea if Game Update 60 will be postponed due to the potentially very short testing window?

SJ: Yes, it will be postponed slightly. We need the time to run GU 60 on the Test server, and since that has been out of action, we'll be extending the deadline so that we still get that test time on the GU before release.

EQ2W: Are there any special events being planned when the servers come back online? If so, is there anything you can tell us about them?

SJ: Yes, we are definitely running events, including Double XP on everything (including Guild XP), turning on all the hotspots in the Velious zones, and also turning on all City Festivals, Aether Races, and Moonlight Enchantments. The intent is to create a fun, "welcome back" sort of atmosphere now that the servers are back up.

EQ2W: Have there been any funny moments or stories to break the tension at the office? What is morale like on the EQ2 team right now?

SJ: Morale is high…but it really grinded our teeth to have Norrath down. We couldn't wait for things to be up and running again. Of course, we did try to lighten the mood a bit by commenting on how quiet the forums have been, and how few bugs have been reported in-game, but that only goes so far to keep us amused. We wanted the world back up just as much as you did.
Tags: game update 60, smokejumper
Trackback from your site.