Massively: The Domino Effect on Daybreak and EverQuest II

I have been remiss in reporting on this, as the bombshell came nearly a month ago. Emily "Domino" Taylor, Tradeskill maven in EverQuest II for nearly a decade, will be leaving Daybreak Games and heading home to her native Canada. John Smedley leaked the news on Twitter in advance of Emily's planned announcement. Anyone who follows her on Twitter has A) learned a lot about baking and B) knows that she endured a month's stranding in Canada by US Customs in December 2015/January 2016 despite having a valid work visa. After that unbelievable inconvenience, it seems more than plausible that she has seen the immigration crackdowns of our current President and made an executive decision of her own.
Domino has made her mark on EQ2 since 2008, adding Tradeskill and other content to nearly every expansion since. In 2012, she did accept a position at Trion to help launch the Television-MMO crossover game Defiance. It's always good to have more than one game on your résumé. Then, when she came back to SOE, she was able to hit the ground running and continue to add fun content that players have enjoyed. She introduced countless Quality-of-Life improvements to Tradeskills, introduced Tradeskill Epic quests, and overall raised the profile and value of crafting in EQ2.
MassivelyOP's MJ Guthrie has conducted an interview with Domino which we are happy to link to here:
MassivelyOP — EVERQUESTING: THE DOMINO EFFECT ON DAYBREAK AND EVERQUEST II
After the jump, a couple of funny photos…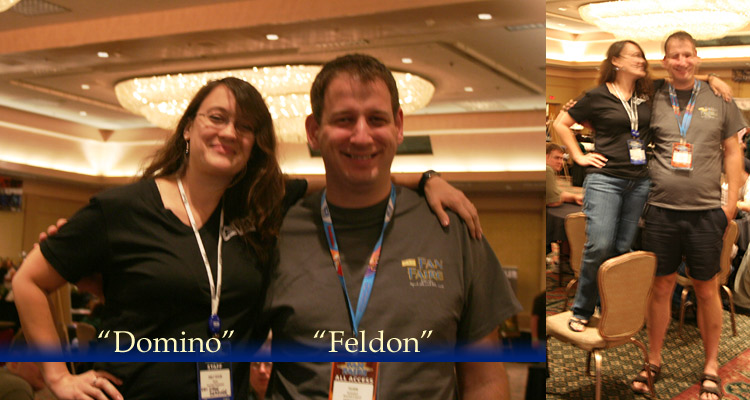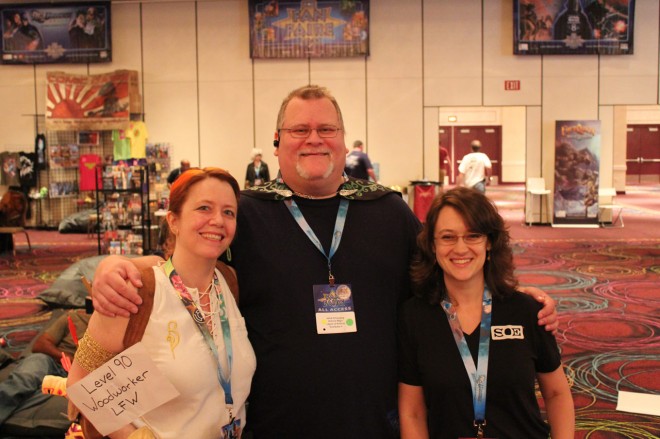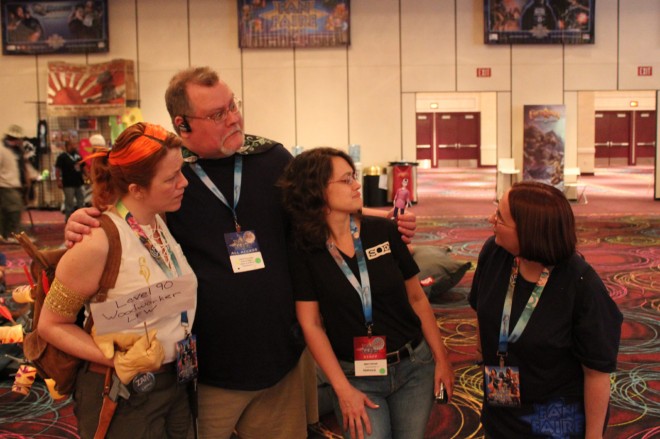 Trackback from your site.