Isle of Refuge (Free Trade) Server Coming June 28th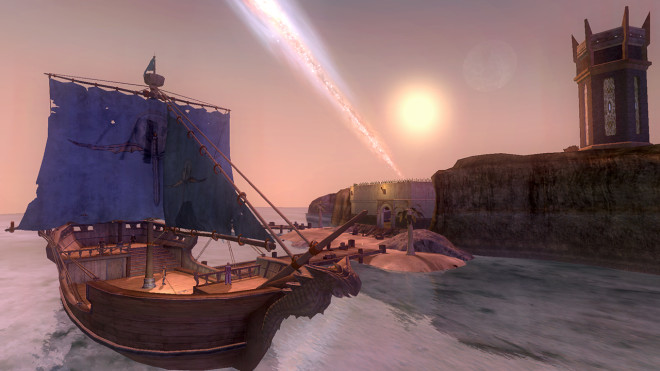 From the EQ2 Forums:
Welcome to Isle of Refuge.

No, not THAT Isle of Refuge. Well, not quite anyway. This Isle of Refuge is a new special server launching on Tuesday, June 28, 2016.

How will this server be different from Live servers or other special servers (such as TLE Progression and Event servers)? Here's how:

Isle of Refuge is what we call a "Free Trade Server." This means that almost all items can be traded freely between players. There are a few exceptions – Heirloom items purchased via a merchant or in the marketplace, granted from repeatable quests, or received via /claims will remain Heirloom.

When Isle of Refuge launches, there will be no transfers allowed on or off Isle of Refuge. This is a new Norrathian community being formed, and we want you all to have the opportunity to build relationships and a thriving player economy. There are no plans to EVER allow transfers off the Isle of Refuge server, though we may open transfers TO this server at a future date. While we'll have news regarding transfers to Isle of Refuge in the future, at launch all characters will begin a new journey on the server.

A few other things to note about Isle of Refuge:

There will be limited account bonuses and/or claims at the launch of the Free Trade Server.
There will be no Battlegrounds access on the Free Trade Server.
To play on the Free Trade Server, you must be an All Access Member.
Trackback from your site.