EverQuest II Surveys Players About Prestige Servers
Thanks to a player who sent us this screenshot…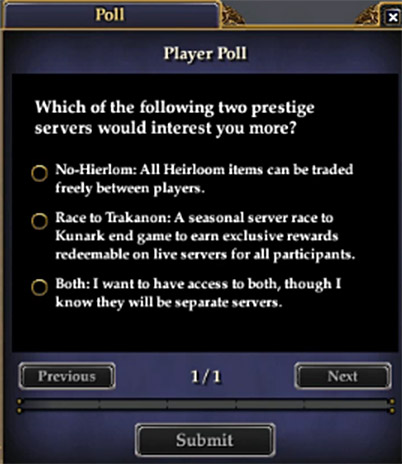 Player Poll

Which of the following two prestige servers would interest you more?

No-Hierlom: All Heirloom items can be traded freely between players.

Race to Trakanon: A seasonal server race to Kunark end game to earn exclusive rewards redeemable on live servers for all participants.

Both: I want to have access to both, though I know they will be separate servers.
Trackback from your site.