Fixes for TLE Wards, Itemization, ToT Collections, Zones Coming Soon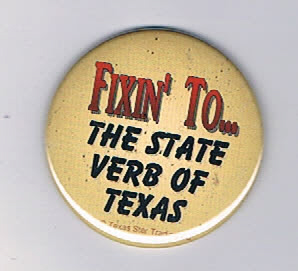 Like previous expansions, Terrors of Thalumbra includes shiny "collections of collections" or meta-collections. A number of the expansion's collections reward a piece which is part of a larger collection. When the expansion launched however, some of these pieces were not being rewarded. This week, Caith went through game logs to award the correct items to the players who had completed the quests but didn't receive the pieces. From Kander:
We have started reimbursing these missed meta collection pieces. If you haven't been reimbursed for missed metas, Please email me.
[email protected]

Email me if you have collections you have completed and did not receive the meta reward. We will of course be verifying any claims via logs.
Second, the collection rewards need to be corrected to properly reward the pieces. This is still in progress…
From Caith on the EQ2 Forums yesterday:
Quick update folks, we're working on the collection issues, they are not yet fully resolved. None of the collections that have been completed are the final collection for the expansion, so you have not yet seen the final reward. We are aiming at having the issues resolved for next hotfix, we'll let you know if that changes.

Anyone that completed one of the collections that was fixed in December have been granted the collection pieces that they missed out on. The grants were completed today.
As for the Time-Locked Expansion servers, a significant effort was made to go through heroic and raid rewards for the Kingdom of Sky expansion to bring the items up to snuff. After numerous revamps left the raid gear untouched, it had fallen behind even HANDCRAFTED gear. As per Gninja on the EQ2 Forums, the effort to remedy this imbalance continues:
We are going through the relic stuff and making sure the stats are correct. There were a few that were too far off and we are correcting those. Having said that the changes being made might not be drastic in every case, but when you kill stuff in raid the loot should be an upgrade in most cases. Obviously we can't hit every item in the game but there should be items for every slot for every class in each of the different types and difficulties of content.
Players found a bug with Wards on TLE servers sometimes being zeroed out/missed. Caith has confirmed the issue and we hope to see a fix soon:
Found the bug in original coding for wards, it's fixed for next hotfix. Multiplying by 0 [zero] is no bueno.
Finally, I'm happy to report that bug preventing zones from progressing, including Stygian Threshold as well as Castle Highhold's gates refusing to open is in the process of being fixed.
Trackback from your site.