50% Off Altar of Malice & Rum Cellar for a Limited Time, Includes AoM:CE!
EverQuest II's twelfth expansion, coming in mid-November, will include the Altar of Malice expansion and Rum Cellar campaign. If you have recently resumed playing and can't wait until then to play all this level 95-100 content, then now's your chance to grab them at a 50% discount.
But perhaps the biggest audience for today's 50% discount will be those players who missed out on the Striped Savage Pterodon mount, Elite Battle-Mystic Mercenary, 3 Gems of Armor Advancement, Prehistoric House Pet, and Mage Tower teleporter item for your house. If so, then the next two weeks are your last chance to get these items. This is the first time that the Altar of Malice Collector's Edition has been discounted. Here's the original announcement about what came with this release.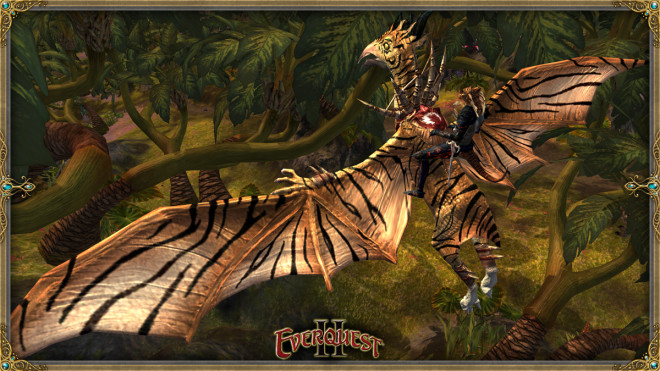 and here's today's announcement from the EQ2 Forums:
Get 50% off Altar of Malice and Rum Cellar now through Wednesday, September 30, 2015 at 11:59PM PDT*!

In addition, this content is also available for Daybreak Cash during this promotion! Note that the 50% off promotion does not apply to the Daybreak Cash payment method. The Daybreak Cash payment method will be visible to you at the end of the check-out process (on the same page where you can choose to pay with credit card or PayPal).

The Altar of Malice Collector's Edition will no longer be available for purchase after this promotion. Don't miss your last chance to pick up this collector's edition, and get the special items included with this purchase! You can get to the expansion purchase page here!
Trackback from your site.