Dave "SmokeJumper" Georgeson Laid Off by Daybreak Games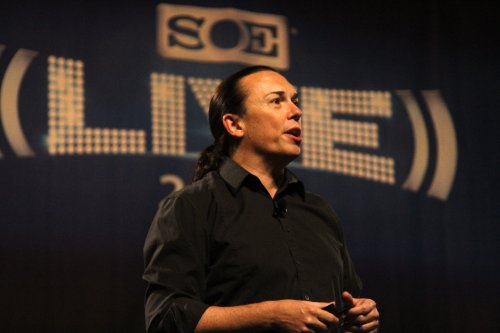 Dave "SmokeJumper" Georgeson, Director of Development / Franchise Director for Everquest, EverQuest II, and EverQuest Next / Landmark has been laid off by Daybreak Games. Georgeson took over as Producer of a then-troubled EverQuest II team and made strides to support the game both inside and outside SOE, add Free-to-Play support, etc. He then moved on to work on EverQuest Next/Landmark and has been focused on those games for the last year and a half. Georgeson updated his Twitter profile a few minutes ago with this message: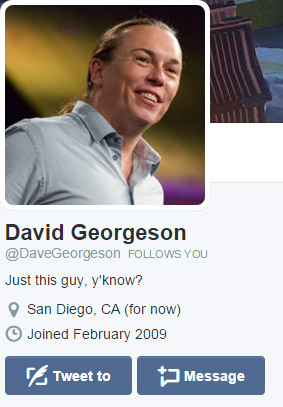 Just this guy, y'know?

San Diego, CA (for now)
We now have this tweet from Georgeson which makes it clear:
Yeah, I'm sorry folks but it's true. LM, eqn, eq and eqii are no longer guided by moi. Other dreamers will steer now.

— David Georgeson (@DaveGeorgeson) February 11, 2015
Trackback from your site.