Rewards for Beta Testing Tears of Veeshan – Flying Sokokar, More
This was posted last week, but better late than never. 😉
From the EQ2 Forums:
Testing for EverQuest II's 10th expansion, Tears of Veeshan, is in full swing on the Beta server. Not only can you get a preview of what's to come by heading over to take a look, but also earn rewards that you can claim on your live character!

There are three separate rewards that you can earn for testing different facets of the expansion:

[eq2u]Blessed of Veeshan Reward Bundle[/eq2u] is for testing overland quests in Vesspyr Isles. [eq2u]Thread Jumper's Reward Bundle[/eq2u] is granted for testing and completing all of the Heroic dungeons. [eq2u]Indomitable Reward Bundle[/eq2u] is granted for raid testing with a member of the development team.

So head on over to the beta server and join the fun!
Sokokars Take Flight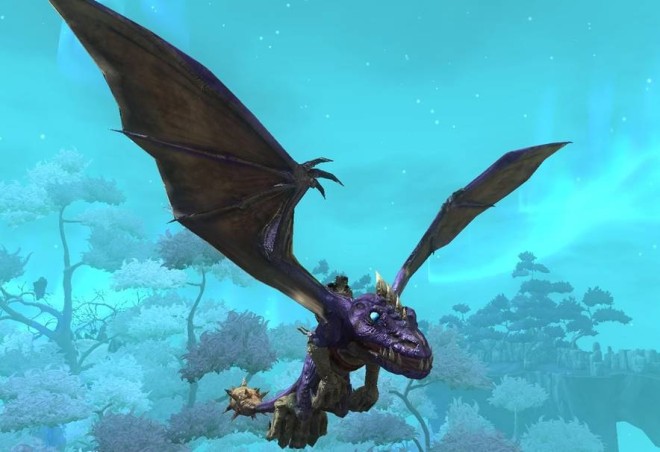 First ever flying Blessed Sokokar mount. (heroic version)
[eq2u]Fuzzlecutter's Bottled Brilliance[/eq2u]
IMPORTANT NOTE: These rewards are Account-wide, meaning that once you have earned one, you should switch to a Live character and claim it before working to earn another reward of the same type, otherwise you will not get it. From Caith on the EQ2 Forums:
The rewards are granted to the account that earns them and can be claimed by any character.

Each individual bundle can only be held on an account at one time. So you can have 1 Blessed of Veeshan, 1 Thread Jumper, and 1 Indomitable at a time, but you cannot have 2 Blessed of Veeshan at a time.
NOTE #2: You can check your progress on these rewards on your Beta character by checking the Achievements tab. From Caith again:
Only the raid bundle is handled manually. The rest are handled by rewards from the achievements that are also their requirements.
NOTE #3: Some players are reporting that they're not able to "repeat" the process with a new Beta character in order to claim a reward on another live character.
Trackback from your site.