Rothgar, Autenil Join SOE, WoW, PoxNora Alums at Startup – Molten Games
NOTE: No EQ2 News.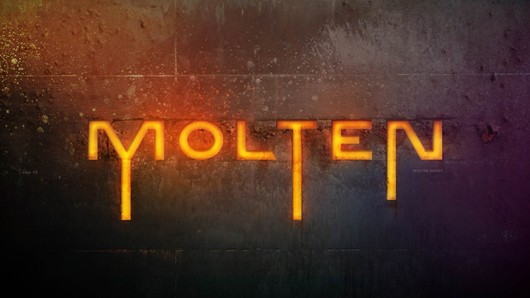 A few weeks ago, Joshua "Autenil" Kriegshauser, tweeted that it was his last night at SOE. Josh worked on EverQuest II for many years, dabbling in different SOE games but always contributing to EQ2. He also helped launch Clone Wars Adventures.
It's the night before my last day at @SonyOnline. What am I doing? Working.

— Joshua Kriegshauser (@autenil) September 20, 2013
Just 5 days later, Greg "Rothgar" Spence, lead (or one of the chief) programmer for EverQuest Next and EverQuest Next Landmark followed up on Facebook:
Today is a special day because it's my 7-year anniversary of being employed at SOE. This job has been a life-changer. The people I've met, both co-workers and players from the community have affected me in more ways than I could describe. I've learned so much from a professional standpoint and grown to love the community behind our games like family. I've made friendships that will last forever and I'll never be able to give back as much as I've taken from these experiences.
That said, there comes a time when you feel like you need to make some changes in your life. I've decided to pursue another opportunity in San Diego and this Friday will be my last day at SOE. I'm excited to explore new technologies and be challenged with new challenges but I'm going to miss everyone at SOE so much. I'm happy that my wife still works there and in some way I'll still be a part of the SOE family. It won't be the same not going there every day, but it's a small town and an even smaller industry so I know I will cross paths with some of the same people again in the future.

Thanks to everyone who has been part of my career over the past 7 years! You guys are the greatest!
Where'd they go?
First formed in 2012, Molten Ganes is an independent studio based on San Diego made up of former employees of Sony Online Entertainment and Blizzard, and funded at least in part by NCSoft. In June 2013, the company issued a press release which received a bunch of attention, including a writeup by Massively:
According to Molten, you should care for two reasons. Number one, the firm has secured a multi-million dollar investment nest egg from NCSoft. Reason number two, or more accurately, reasons two, three, and four, are team members Paul Della Bitta, former global head of e-sports and community at Blizzard, Jungwon Hahn, former head of Blizzard's Korean office, and Blaine Smith, former senior producer at SOE and a veteran of Relic's Company of Heroes and Dawn of War franchises.
Now, putting together a team of all-stars from successful studios is no guarantee of success. Just ask Curt Schilling. Also, the idea of NCSoft being involved is a little creepy given their handling of City of Heroes. We just don't know if this company will have all the magic ingredients in the right quantities to produce a profitable game. Game development takes tremendous amounts of time and money these days. DC Universe had a reported development cost of $50 million. Looking back at EverQuest Next's three costly false starts between 2007-2012, when the game finally ships, its total expenditure easily double that number. Even if everything goes smoothly, we probably won't hear anything official from Molten Games company for at least 2 years. I'll be keeping an eye out.
Seeing Greg, Josh, and some of the others leave SOE, who I've heard about publicly and in private, tells me that SOE is going to have to be more efficient and I'm sincerely hopeful that SOE will come out the other side of 2014 a stronger company — once it has EverQuest Next Landmark and (maybe) EverQuest Next launches behind it.
Moment of Zen
By the way, when I think of Curt Schilling, Project Copernicus, 38 Studios, and Rhode Island, and the idea of burning a company to the ground because of a few cost overruns in a field that ALWAYS has cost overruns (MMORPG development), this comic kept popping into my head, so I finally sat down and created it…

Trackback from your site.