EverQuest II: Tears of Veeshan Pre-order Page Goes Live

And… Tears of Veeshan is now available for Pre-order… $39.95 for the Standard Edition, $59.99 for the Collector's Edition. 25% less if you are an All Access subscriber.
UPDATE: To avoid any confusion, I have removed the screenshot which showed a $29.99 and $44.95 price for Tears of Veeshan expansion. Those prices are only applicable if you have an All Access account.
SOE Live UPDATE: If you attended SOE Live, then you get the Standard edition free, and there will be an upgrade option to get the CE. UPDATE: This upgrade will be $20.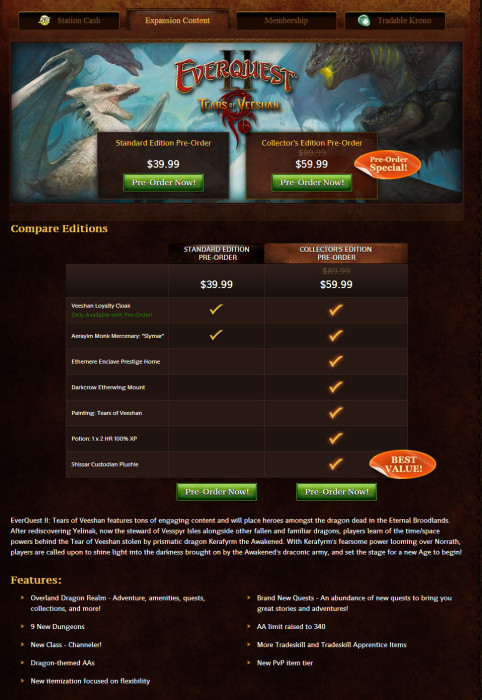 Trackback from your site.