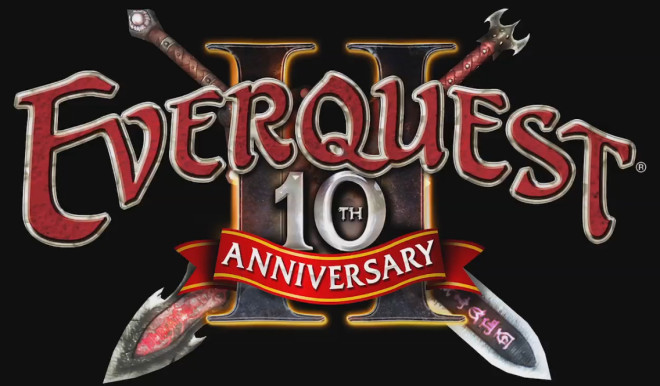 From the EQ2 Forums:
You won't want to miss the EverQuest II 10th Anniversary Stream, this Friday, November 14, 2014, running from 2-3PM PST. You can watch us on www.twitch.tv/everquest2

Tune in to watch Holly "Windstalker" Longdale, Kyle "Kander" Vallee, and Ry "Roshen" Schueller as they show off the newest expansion Altar of Malice, and play the new Aerakyn race. The team will also be running a special 10th Anniversary in-game event on the Freeport server that you certainly wouldn't want to miss!
Do you like giveaways? We got them! During this one hour stream there will be goodies that some of our luckiest viewers will pick up as part of the 10th Anniversary celebration.

You DON'T want to miss this stream! Will we see you in-game or in Twitch chat?
Time Zone Conversions
PST: November 14 @ 2:00pm-3:00pm
EST: November 14 @ 5:00pm-6:00pm
GMT: November 14 @ 22:00-23:00
CET: November 14 @ 23:00-24:00
AEDT: Saturday, November 15, 2014 @ 9:00am