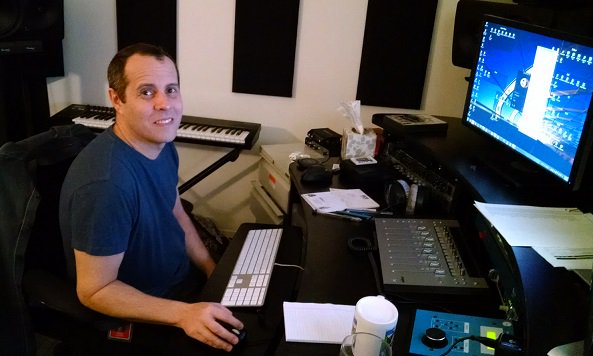 MJ Guthrie of Massively Overpowered got a chance to talk to the EQ2 team about the music in the Terrors of Thalumbra expansion. After countless expansions scored by sought after composer Inon Zur, EverQuest II's twelfth expansion received its soundtrack from longtime sound designer Mark MacBride who has been with SOE and Daybreak for many years. The music trades orchestral heft for an urgency and immediacy found in horror and other soundtracks.
From Massively Overpowered:
Music has been on my mind a lot lately. OK, so it is always on my mind! From skipping down the streets belting out showtunes, cartoon theme songs, and parodies of other assorted songs (now you know what I did last weekend!) to signing on livestreams, my mind is always aswirl with music. So when EverQuest II Audio Manager/Composer Mark MacBride made his Terrors of Thalumbra tracks available on soundcloud, I knew I had to go and give them a listen.

As much as I appreciate the art in a game — as much as I love the vistas, the beautiful backdrops, and the intricate details — it's music that can truly be the heart of a game experience. It's the music that truly brings out feelings and emotions that connect you to your surroundings; the right music can add things to the picture that your eye can't see.

…

I'll admit that my next thought was to go back and discuss my favorite musical scores in the game. However, that became a massively daunting task as there are so many zones and so many dungeons that I simply can't remember them all nor could I possibly visit in the time I had allotted. So we'll leave that for another week. In the meantime, which musical scores do you think perfectly fit their areas and help you feel immersed in EQII?
Read the article on Massively Overpowered
Terrors of Thalumbra Soundtrack on Soundcloud