If you've checked your in-game mail in EQ2 lately, you've hopefully received the Prestige Home Poll for Winter 2015. Players have been asked for vote for which Prestige Home they'd like to see added to the Marketplace next.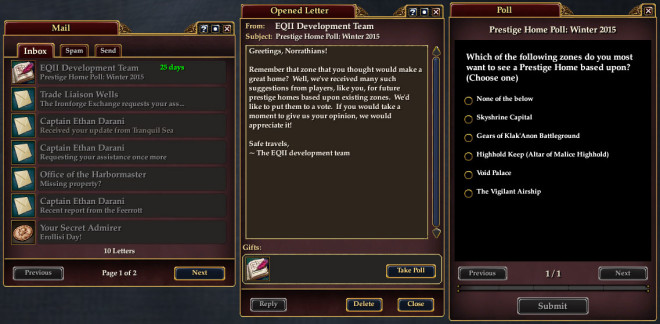 From the EQ2 Forums:
Greetings Everyone,

We've received a lot of requests from players to create prestige homes based upon some existing Norrathian zones. We'd love to create another prestige home, so we've implemented a Prestige Home Poll in-game so we can have your opinion on what style home you'd like to see added!