Commentary: Are Epic 2.0 Quests Burying Players in Prerequisites?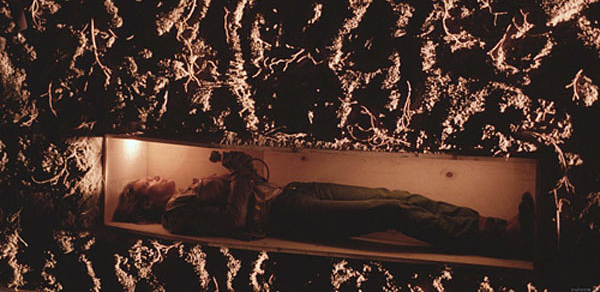 The original Epic Weapon quests introduced in 2009 were crafted by 18 designers working on nothing else for 3 months. All 24 quests required the completion of prior Heritage quests, befriending various Factions, and a fair share of "filler" content. It was expected, or certainly anticipated that the Epic Weapon 2.0 Quests would have similar prerequisites. However nothing could have prepared increasingly jaded players for the mountain of homework which has dropped into their laps as the curtain has been pulled back on Epic 2.0.
Only two characters have reached Ascension Level 8 at publication time, so we have yet to glimpse Parts 4 and 5 of these quests, yet even lifelong EQ2 fans are already begging for mercy. With the vague dialogue and inscrutable clues that only make sense in hindsight, players are at their wit's end hailing NPCs by the thousands in a scattershot zone-by-zone grid search to figure out where to go next.
There's a good chance that the character you started your EverQuest II career with is of a different class than your "daily driver". Any sufficiently complex MMORPG will have class balance changes that favor different classes over time. Itemization, Spell Progression, and AA/Prestige choices all conspire to throw off even the best-laid plans. Raid content is developed in waves, with different designers and approaches taken.
For a number of reasons, creating multiple characters is appealing and has thus far not been discouraged. EQ2 has generally favored the creation of Alt characters with game features such as HEIRLOOM-flagged gear and plentiful housing. Yet recent Itemization strategies and a breathtaking increase in time-locked and rigid daily activities needed to stay current have started to feel like a "war on alts". We've heard from players who are making tough choices about which characters will sit on the sidelines as the workload for each character approaches that of a college thesis.
Rather than further attempts to wax eloquent, let's take a look at a list of everything that a character who wishes to excel at Kunark Ascending must do, followed by a breakout of the 400-500 quests required to even attempt the Epic Weapon 2.0 quests as we know them thus far. There are still at least 2 Epic Weapon quests for each archetype yet to be discovered.
All Level 100 Characters
Greenmist HQ
Kunark Ascending Sig (30 quests)
Terrors of Thalumbra Sig (38 quests)
Frillik Tide quest
Ascension Level 10 (89 days)
Language: Draconic (To Speak as a Dragon)
Language: Goblish
Language: Sathirian
Deity/Tithe for Stamina, Potency, and Crit Bonus
White Adornments from (recipes and materials from older Public Quests)
Cyan Adornments from GU101/Zek content
Purple Adornments from KA Recipes or ToT Recipes
Proof in the Pudding and Tradeskill Epic 2.0 for best-in-slot cloak.
Epic 1.0 Quest
Level 100 Tradeskill
City Timeline (47 Quests)
Mage Epic 2.0 (so far)
Sentinel's Fate Timeline (162 Quests)
Faction: Sentinel's Fate (30+ of the same repeatable which take 10+ mins each)
Faction: Bastion of the Tranquil (50k)
Faction: Zou'Lidelas (50k)
Terror's of Thalumbra Repeatables (70+ of the same repeatable)
Altar of Malice Timeline (83 Quests)
Great Divide/Cobalt Scar Osh Timeline (40 Quests)
Koada'dal Magi's Craft (Shield of the Magi) Signature Quest
Scout Epic 2.0 (so far)
Altar of Malice Timeline (83 Quests)
Great Divide/Cobalt Scar Osh Timeline (40 Quests)
The Means to an End – Dark Mail Gauntlets
Faction: The Circle of the Unseen Hand (50k)
Faction: The Order of Rime (50k w/o illusion)
High Keep: The Bloodless Incursion Timeline (3 quests)
Priest Epic 2.0 (so far)
Altar of Malice Timeline (83 Quests)
White Dragonscale Cloak HQ
Source of Malediction HQ (Paw of Opolla)
Three Tidings quest group
Tower of the Four Winds & A Vision of the Future (10 Quests)
Language: Thulian
Faction: Guktan Guard (20k)
Faction: Othmir of Velious (50k)
Faction: Disciples of Circling Destiny (50k)
Great Divide/Cobalt Scar Osh Timeline (40 Quests)
Fighter Epic 2.0 (so far)
Altar of Malice Timeline up to Gymy language (83 Quests)
Tears of Veeshan Timeline
The Symbol in the Flesh HQ
Faction: Caertaxian Legion (10k)
Faction: Guardians of the Underfoot (10k)
Faction: Shields of Maldura (50k)
Faction: Thrael'Gorr (50k)
Faction: Ry'Gorr (20k)
Language: Tik-Tok
Worker Sledgemallet

50k faction with Sel'Nok Brigade (19 quests + repeatables)
50k faction with Clan Skeleross (19 quests + repeatables)
50k faction with Legion of Danak (32 quests + repeatables)
Further Thoughts
It is not surprising that Epic quests would send us back into older content to acquire what have been promised to be the most powerful weapons in the game for at least two years. The faction grinds and quest lines being asked for here are unquestionably old school and "hardcore". The question is will the modern MMO player with access to a plethora of entertainment options stick it out til the end, and then repeat this on multiple alts?
EverQuest II is a twelve year old game. Longevity in an MMO favors players who roll multiple characters of different alignments in different home cities and take different paths through the world. However characters created after 2009 are unlikely to have done many of these quests. Characters created to fill a raid slot or fulfill a weekly scheduled group session using the instant-90 or instant-100 Heroic Character tokens from the Marketplace or included in the Kunark Ascending expansion will not have done these quests.
It is our understanding that the four archetypal Epic 2.0 Weapon quest lines (and sporadic 26 class subquests) were created almost entirely by two people — Kander and Kaitheel. Are we being unreasonable and unrealistic to request these be more than linking quests between hours of 8 year old content many of us have already played, if not on our main characters?
EQ2Wire Asks
I asked players in the Discord chat what positives things they might want to share about the Epic 2.0 quests. Some were quick to point out how much they enjoyed the story and deep lore of the the quests, tying back into Kunark and the original EverQuest. Other players pointed out that the rewards from the quests, specifically items with 1200% Potency were more than a sufficient reward for the work involved.
Thargonis said "Epic 2.0 is a real community quest. In 12 years I have not talked to so many people playing EQ2 and getting together working on a problem. It's more than just expac, doing timeline in 2 days and grinding gear. I do feel there are consequences though. Logging to alts kept raids alive in the summertime and people changing toons as well. With the deity system and the prerequisite on the epics, I fear summer."
Smitch said "I would have to say overall it has been fun and challenging.  It has developed into something I look forward to completing.  I have been very happy with the quest rewards so far.  I like the fact that the developers have taken some thought and developed a very interesting storyline."
Ingerimm said "I find the Epic 2.0 Questline class, a lot of challenges, for me personally it is fun. 
You can see how big the EQ2 world has become and how many things you have overlooked over the years. It is a real challenge here and there, one sees the muttering of the people, who are no longer accustomed to playing, and instead expect things to be easy to achieve. This questline is more likely to be one that really fits EQ2, where everything is not so obvious and immediately within reach."
Another player pointed out that, even though some of the communication has been about bugs, it has been refreshing to have such an open and available means to communicate with the developers as we continue on the path towards the highly anticipated Epic 2.0 rewards. Another said about the quest bugs, "it would have been worse if we didn't have the devs in Discord to quickly resolve (or identify and plan to resolve) later."
Trackback from your site.