Time-Locked Expansion Server Beta Instructions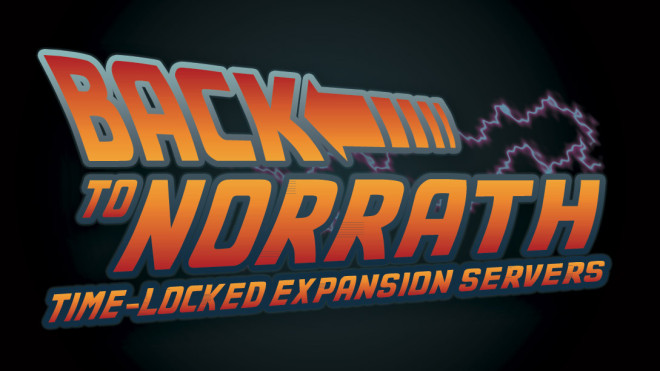 The Time-Locked Expansion Beta will be opening up soon is now open for ALL ACCESS members. Here are instructions on how to go ahead and be patched and ready to Beta test on the TLE (PvP) and TLE (PvE) Beta servers today.
How Do I Get to Beta [TLDR] ?
There is no Non-Disclosure Agreement to accept this year, and no separate Beta launcher to run. To access the Time-Locked Expansion Server beta, simply close and reopen your EverQuest II Launcher, click on the Version link in the top left corner (US English for US players), switch the region to "Beta", click Apply, and let the patching begin!
After the jump, a detailed pictoral of how to do these steps, and some useful time-saving info…
---
How Do I Get to Beta (step-by-step)?
1. Make sure EQ2 is not running. If your EverQuest II launcher is open, close and reopen it.
2. Click the Version link in the top left corner (US English for US players).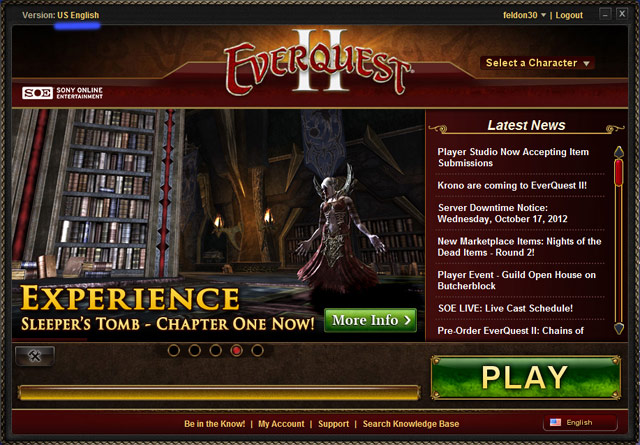 3. Change the Game Version to "Beta" and click "Apply".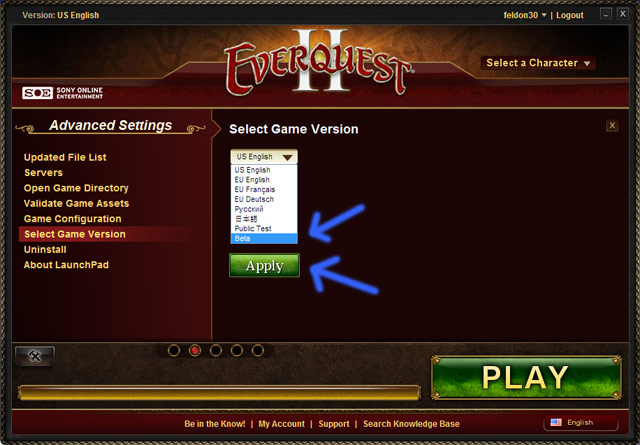 4a. If you want, you can wait 12-16 hours for the entire EverQuest II game to be redownloaded…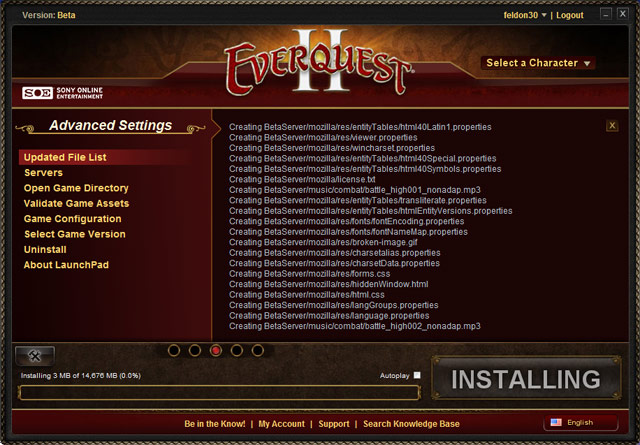 4b. If you want to cut your patching time down to 15-30 minutes, then locate your EverQuest II folder (click the "Open Game Directory" button in the Launcher to do so) and follow one of the two instructions below:
FULL DOWNLOAD: Ctrl-click on your music and paks folders, and then press Ctrl-C. Click on your BetaServer folder and press Ctrl-V.
STREAMING: Click on your assetcache folder, and then press Ctrl-C. Now click on your BetaServer folder and press Ctrl-V.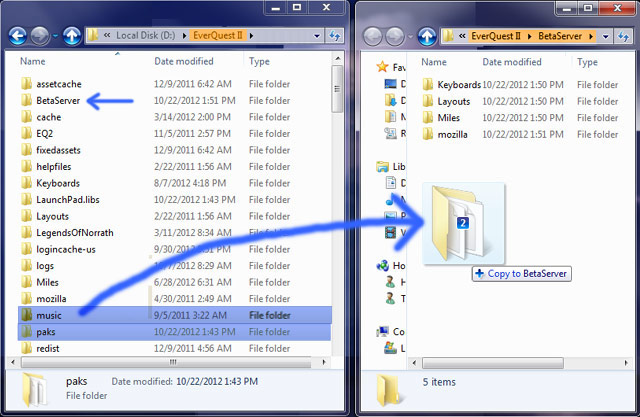 NOTE: You do not need to open the two windows side-by-side as I have done them above. I just did this for illustrative purposes. The Ctrl-C and Ctrl-V method described in step 4b is the easiest.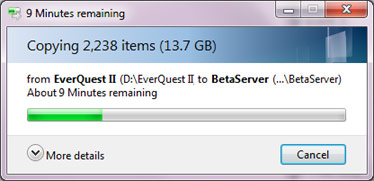 5. You may be asked if you want to overwrite any files. Choose "Replace" in this case. Once all the assets or paks/music are copied, you can now restart the Launcher and it will only take 15-30 minutes to patch the differences and let you start playing!
NOTE: If you have issues with crashes, delete your EverQuest II\Launchpad.libs file.
NOTE: If EQ2 Beta crashes immediately after launching, go to your main EQ2 directory and copy the D3DCompiler_43.dll and D3DX9_43.dll files to your BetaServer folder.
Where's the Beta Buffer? What about Beta Copies?
There is not currently a beta buffer and it's unclear if either beta buffers or beta copies will be allowed on these time-locked expansion servers.
Will there be a Beta wipe?
It seems only fair/reasonable that when the Beta servers are officially launched, they will be wiped and reset so that everyone is starting at the same level and degree of progress.
Where are the Beta Forums?
Roshen and RadarX do not feel that separate forums for Time-Locked Expansions are necessary or appropriate.
Trackback from your site.