Time-Locked PvP and PvE Beta Servers Coming in Early July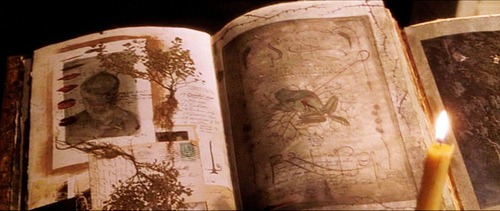 With the success of EverQuest's recently launched Ragefire progression server, the idea of something similar in EverQuest II seems to have magically gone from "probably not" and "extremely unlikely" to "We're doing it!" Perhaps it's just a coincidence, but last week, EQ/EQ2 Executive Producer Holly "Windstalker" Longdale surprised the hell out of everyone by announcing that PvP and PvE Time-Locked Expansion Beta servers (Yes that's plural!) were coming to EverQuest II.
How soon you might ask Kander?
Sooner than you think. /wink
Ok really… How soon?
Its coming sooner than you think. Announcements are being trained to zone…
Holly "Windstalker" Longdale unpackaged the feline on Twitter.
Happy day!! We're preparing TWO Time-Locked Expansion Beta servers for #EQ2 in early July — one for PVE and one for PVP! Details soon ™!

— Holly Longdale (@TheWindstalker) June 10, 2015
back to Kander:
Beta in July. Yes. I said July. Yes, pvp is getting their own Beta server. Yup.

PvE TLE Server is going to beta in July. PvP TLE Server is also going to beta in July. Yes, they are separate servers.
The PvP Time-Locked Server Discussion and EQ2 Time-Locked Server Discussion (PvE) threads are positively blowing up, reaching some 24 and 18 pages so far. So will players have a voice in any of this? Kander again…
There will be a large post by me with intended changes. There will be polls as to changes wanted. You guys get to name your own server. I cannot give exact dates yet, though, yes they are internally set. lol

Yup. Its going to be glorious.

Soon ermahgerd.
Holly "Windstalker" Longdale has added additional details:
As Kander said, he will go over the details in the forums as we get them worked out. To answer some bigger questions, the following is TRUE:

Both servers will require membership.
This is NOT a Project 2004 project. We will NOT have the original stat and class systems.
Lots of features will be locked according to past releases, i.e. prestige housing, AAs, research, BGs, and a growing list of things we are picking up from feedback.
We will offer limited marketplace items but want input. We'll run a poll on some item questions by server type (PvP, PvE).
We will run a vote on unlocking preferences for each server type (PvP, PvE) pre- and post- launch. We want each server to manage its own destiny according to the players who are on it also.
Trackback from your site.