Beta Test EQ2 Database Changes This Weekend and Earn a Mount!
The EQ2 programmers have been hard at work transitioning the databases responsible for running EverQuest II to EnterpriseDB. This is a huge undertaking but with significant benefits for the game's developers and EQ2 players alike. The main thing we'll see added as a result is Cross-Server Dungeon Finder sometime this year. Hopefully we'll also see performance improvements on large characters with a lot of housing and other data. But in the meantime, the EQ2 team need our help Beta testing the ordinary stuff like grouping, housing, dungeon lockouts, the broker, and guild functionality to make sure that everything is working as it should. This is one of those thankless jobs where, if everything goes perfectly well, nobody will notice anything!
I know we've had a spate of frustrating news in the last few weeks, but please do login and spend some time testing things out on Beta. In the process you'll get a flying mount!
From the EQ2 Forums:
We're working hard on database changes for EQ2, and we need your help to make sure they're awesome!

Starting today and running until Monday, March 9 at 11:59AM PST, we could really use your help on the beta server. You can use our Beta Copy feature by typing /beta on a character you want to copy.
What we are looking for?

Weirdness or issues with the entire game, but our top test requests are:

If you used /betacopy, is your character in the EXACT same state you left it on live?
Enter/Exit Housing & Decorate
Contested Dungeons like High Keep
Lock-out timers of various types
Broker functionality
Guild functions, changes, updates

How do I get the mount?

We'll be hooking up everyone that assists us on the beta server this weekend with a [eq2u]Blessed Sokokar[/eq2u] mount for one of their live characters. To earn this for a live character, you have to kill at least 250 things on the beta server.

If you notice any quirks, please /bug immediately. We're grateful for everyone's help and support, and we'll see you on the beta server this weekend!
Get to EverQuest II Beta in 15-30 Minutes
If you pick the Beta server in the EQ2 launcher, it will start downloading 18GB of data. You can shave off this time to 15-30 minutes following these instructions…
1. If your EverQuest II launcher is running, close and reopen it.
2. Click the Version link in the top left corner (US English for US players).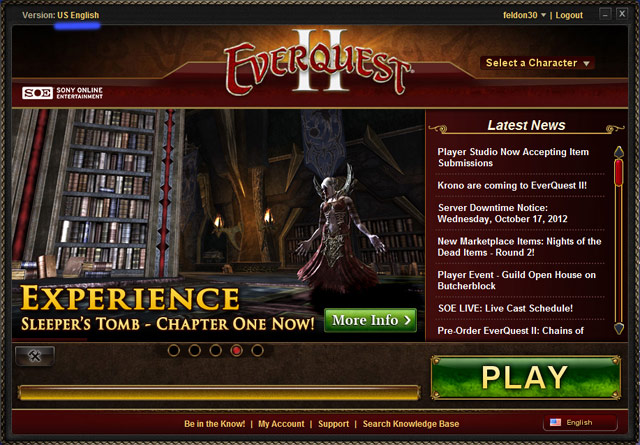 Change the Game Version to "Beta" and click "Apply".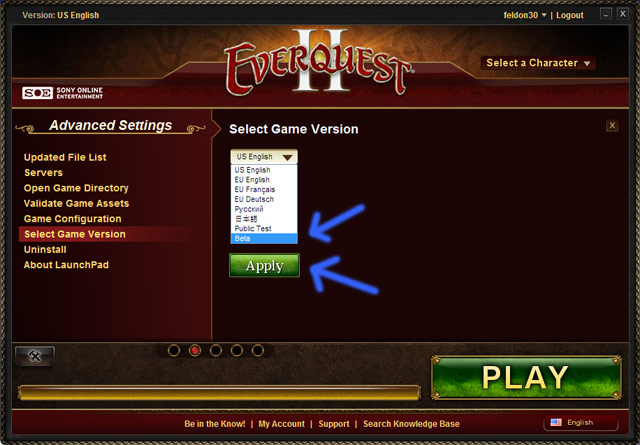 If you want, you can wait 12-16 hours for the entire EverQuest II game to be redownloaded…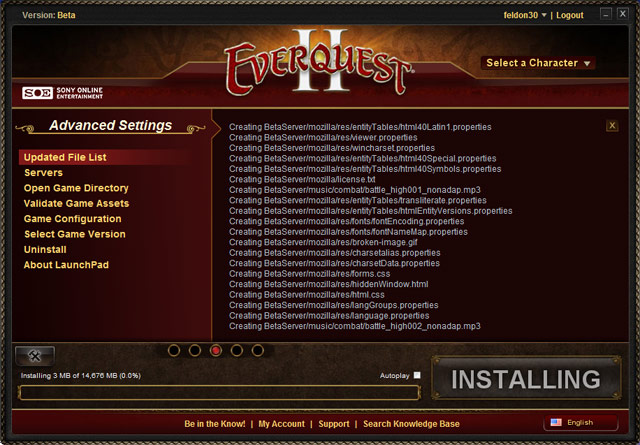 …but if that sounds like a bad idea to you, then locate your EverQuest II folder (click the "Open Game Directory" button in the Launcher to do so) and follow one of the two instructions below:
REGULAR: Ctrl-click on your music and paks folders, and then press Ctrl-C. Click on your BetaServer folder and press Ctrl-V. This will cut your patching time down to about 15-20 minutes.
STREAMING: Click on your assetcache folder, and then press Ctrl-C. Now click on your BetaServer folder and press Ctrl-V. This will cut your patching time down to about 15-20 minutes.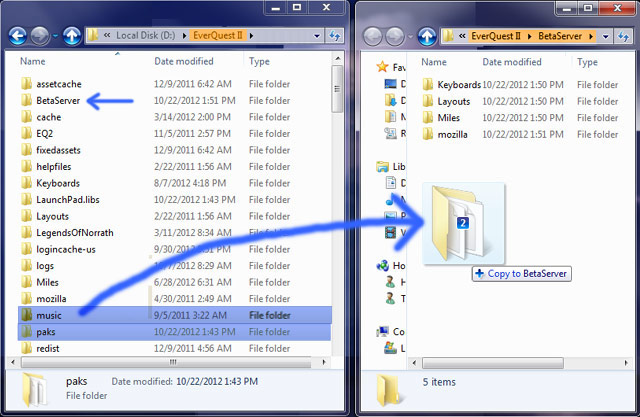 NOTE: You do not need to open the two windows side-by-side as I have done them above. You can just ctrl-drag the two folder(s) into the BetaServer folder all in one window.
CAUTION: Do not copy the entire EverQuest II folder into your BetaServer folder as there are a number of UI changes in Altar of Malice (the devs really do try to keep this to a minimum!) For now, you will want to use the default UI until mod authors of ProfitUI, Drums, Dark, Fetish, etc. can update their scripts.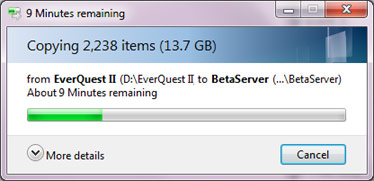 You should feel confident clicking "Replace" wherever necessary to overwrite any files which may already be present. Once the copy is complete, switch back to the Launcher and wait 15-20 minutes for patching to complete. You should then be able to Play!!
NOTE: If you have issues with crashes, delete your EverQuest II\Launchpad.libs file.
NOTE: If EQ2 Beta crashes immediately after launching, go to your main EQ2 directory and copy theD3DCompiler_43.dll and D3DX9_43.dll files to your BetaServer folder.
Trackback from your site.