Opinion on Daybreak Games: It Didn't Have To Be This Way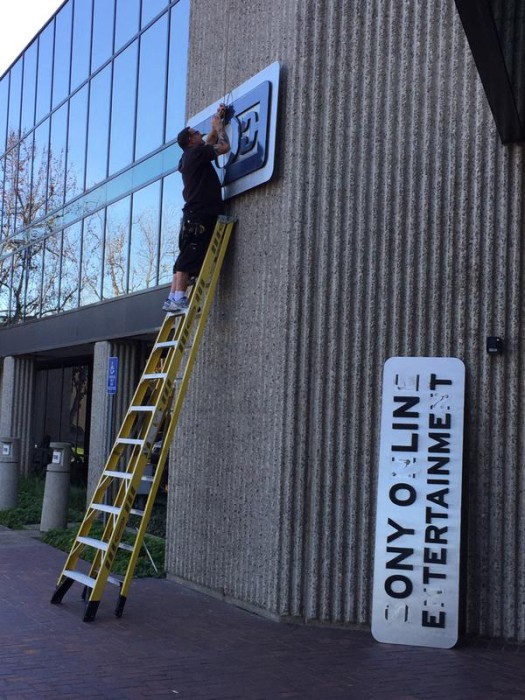 UPDATE: SOE President John Smedley has responded to this post.
---
The day has arrived that I've been dreading since I heard the first rumors. Layoffs have befallen Daybreak Games, affecting H1Z1, Planetside 2, EQNext/Landmark, EverQuest, and EverQuest II. The Community Relations team was one of the hardest hit, with Brasse, Amnerys, Ashlanne, Hats, and Afista all let go. We haven't confirmed any other layoffs in any other department such as QA, CS, Platform, Web, etc.
I have to hand it to the EQ2 team who has pulled together as a family over the last week in the face of such terrible questions as "What content could you do with 10 people?" The EQ2 team isn't as large as in the Kunark days, yet it continues to release Game Updates throughout the year plus an annual Expansion. The team puts in crazy hours to try to deliver what players want and I can only dream of what they could do with more staff. When they heard the news, and in the face of crippling uncertainty, the team started collecting notes on what they'd been working on so that the people left wouldn't be totally screwed. They did this without prompting and it's a sign of how strong the team is.
So with today's news, armchair MBAs have been pontificating with their years of financial knowledge and apparent business acumen that this is "business as usual" and that these kinds of layoffs are inevitable. This could not be further from the truth. I almost consider it a kind of Stockholm Syndrome that those who have played and followed SOE games for all these years have come to believe that it is acceptable for profitable games that keep the company afloat and fund development to regularly experience debilitating layoffs.
It Didn't Have To Be This Way
According to a source who spoke to me on condition of anonymity, two years ago, Sony Corporation expressed its desire for Sony Online Entertainment to be spun off as a separate company. Not only would this allow SOE to develop games for other platforms such as Xbox One, but it would give the company a freedom it'd never had as a subsidiary of Sony. However there's no denying the primary motivation. Anyone who has followed Sony's financial troubles over the past few years knows that this fits a strategy to raise cash.
You would think that Sony Online Entertainent president John Smedley would have sought bids from companies that had the best interests in mind for the long-term growth and survival of the company in mind. However you would be wrong. According to an anonymous source at SOE and verified by a source in the gaming industry, SOE turned down three serious offers to buy the company, with one deal falling through literally days before the papers were to be signed.
Perfect World expressed serious interest in buying and supporting the games by increasing staffing for the game teams, possibly spinning them off into individual smaller studios, while trimming what they perceived as waste in the executive and management levels. In short, John Smedley and his friends at the top of SOE would see their jobs in jeopardy. Of course there's no guarantee that PWE would have treated SOE's IP any better, as they have not been the best custodians of other games, but at least it would be a gaming company that understands developer resources. But at the last minute, he torpedoed the deal and SOE's search for a suitor continued. 

Snatching Defeat From the Jaws of Victory
I have talked extensively on this site over the last 7 years about SOE's failures to market and position its games to the correct audiences. Smedley sold kid-friendly FreeRealms to investors as "World of Warcraft for tweens" and the company dumped $20-30 million into the property, including nearly a year of the EverQuest II team diverted to work on the game. For the game's release, SOE had contracted with a 3rd party promotion company, yet despite warnings to prepare for large numbers, SOE's servers were completely crushed under the load and some 90% of potential players who attempted to login over the first few days were unable to do so, wasting millions of dollars more of marketing money. Worse, the game completely undershot its target audience, with gameplay that a 6-7 year old could master. Most 6 year olds don't have a lot of disposable cash. FreeRealms never made its investment back.
Despite three years of development, girl-friendly shooter The Agency never made it past a procession of teaser trailers and a playable demo or two, constantly morphing its gameplay style to another each year as it tried to find itself. The game was never released and declared a total loss. Development costs incurred at SOE's Seattle Studios remain unknown, but the studio closed shortly thereafter, so just the expense of maintaining an office cannot be discounted.
EverQuest Next has been a going concern at SOE since at least 2008, more likely 2007. Players first heard about it during Jace Hall's wretched Evercracked documentary released in 2009. We saw the first screenshots and concept art at the 2010 Fan Faire convention. At SOE Live in 2011, we saw a screenshot of a human male character. Then at SOE Live in October 2012, Smedley admitted that the first two revisions of EverQuest Next had been "blown up" and the team had started over. Finally, during the August 2013 EQN Building Worlds panel, EQN/L Art Director Rosie Rappaport admitted that the EQNext team had thrown out a 3rd revision of the game which had fixed-sized voxels like Minecraft.
Think about that. If we are very conservative on our timing, that's January 2008-December 2011 or four solid years of development thrown in the trash before the team started over with what we see now in Landmark and what we will eventually see in EQNext. If we assume staffing numbers between 30-70 personnel during this time, a completely realistic number for the development of a new MMO, that's $10 million just in staffing costs for EverQuest Next, not including all the incidental costs, servers, license fees, HR, etc.
So adding all this up, and despite receiving a cash infusion of $7 million from ProSieben Games in exchange for rights to SOE's EU customers, the collective losses resulted in slews of layoffs and a stunning writeoff in 2013 of $60.7 million.
Through all this, SOE has had few solid performers to allow this freewheeling and completely undisciplined cash burn: EverQuest and EverQuest II. More recently, Planetside 2 and DC Universe Online have caught players attention, especially on the game-starved Playstation 4, but SOE's bread-and-butter for many years has been the EverQuest franchise.
No Consequences?
EverQuest II is profitable. SOE does not share numbers, but from what I've been able to confirm, plus the information available if you know where to look, subscriptions and logins have remained strong over the last year, with respectable numbers two months after the Altar of Malice expansion. If you add up expansion purchases, StationCash sales, and monthly subscriptions, EQ2 continues to support itself AND the development of SOE's many other properties. I have enough information to state this unequivocally.
There have been three rounds of layoffs since 2010 in response to poor financial decisions.  The cuts have been deep; players have sacrificed the content we'd love to see, development teams have sacrificed time with family, and investors have sacrificed a fair return.  So, what is Smedley's sacrifice?  Where is the pound of flesh to pay for his poor decisions?

This is all the man has to say. No leadership. Just a frowny face. Rather than finding a home for SOE that would foster the profitable game teams, John Smedley has gone out of his way to choose a buyer that will protect his job as well as those of his executive friends in finance, sales, and marketing.
Sony Online Entertainment nee Daybreak Games seems to have forgotten that this is the house that EverQuest, EverQuest II, and Star Wars Galaxies built. While some of SOE's new games have shown promise and have the possibility of taking their rightful place as a tentpole of the company, they're not there yet. A smart business man puts his resources into profit centers, and is cautious about investments in unproven ideas. Smedley has been reckless and he's forgotten where he came from.
What can we expect from this investment capital company who are our new overlords? We don't know, but during a companywide meeting at a nearby hotel, Columbus Nova representative Jason Epstein, who has been described to us as professional, respectful, and engaged with the facts, said "Developers are sacred. Most of the cuts will be from everywhere else in the company. Obviously we need some developers." Maybe there is a silver lining in all this, but either way, I stand with a much smaller EverQuest II team who have continued in the face of adversity, while allowing the company to chase the latest trends with reckless abandon.
Update from John Smedley, take it how you will…
@EQ2Wire Feldon I'll make it simple – your article was so offbase I actually laughed. so much of it is just factually incorrect.

— John Smedley (@j_smedley) February 12, 2015
Trackback from your site.