Merc Unlocks, Item Unattuners Jump 50%, Spell Research Up 145% Before Labor Day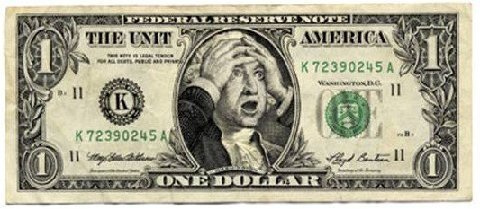 UPDATE: EQ2 Producer Holly "Windstalker" Longdale has addressed today's price increases on six (out of over 2,700) Marketplace items here.
---
Original op-ed follows:
It is no secret that EverQuest II, EverQuest, DC Universe Online, and PlanetSide 2 are funding the freewheeling development costs of EverQuest Next and Landmark. Existing properties funding future development is standard procedure in the video game industry. It's also no secret that the current incarnation of EverQuest Next is actually SOE's fourth attempt to launch the product, with nearly 5 years of development effort being left by the wayside.
What is a surprise is that, despite the elimination of Double and Triple StationCash promotions last summer, and despite the wildly successful Landmark Trailblazer presale which sold thousands of copies at $100 a pop, it apparently may not have been enough.
I like what the EverQuest II team has been doing the past couple of years (ok those mystery crates are way too stingy! but seriously…). They've been communicating with us more than they have in years. They've been open and honest with us at SOE Live and on EQ2 Insider about what features are likely, doable, wishlist, or "bucket of awesome" items so our expectations can be set. The EQ2 team have embraced the two focused feedback forums — Area 51 and the Raid Council — /bug (Yes they read it!), and forum private messaging, allowing players of all gameplay styles to reach the game's developers and designers and be heard. The EQ2 team no longer spring changes on us and hope we won't notice. In my opinion, it's a good time to be an EQ2 player.
So it's frustrating for me to see someone higher up pull the rug out on a Friday night, dial up prices on a few popular Marketplace items, and then leave the EQ2 team holding the bag. In reality, it's just a few items. So far we've only found 50% increases on [eq2u]Item Unattuner Bundle[/eq2u] and Mercenary Unlocks, and a 145% increase on Spell/CA Research Assistants. What concerns me is the way this was done. I suppose it's possible that the timing of this was purely coincidental and unintentional, but for this to fall just hours into a sale, on Labor Day Weekend, is highly suspect.
Why am I so certain that this didn't come from the EQ2 team? They've earned my trust.
First article follows…
In what could easily be a glitch, players are reporting that Mercenary Unlocks in the StationCash Marketplace have increased from 100SC to 150SC, while the Item Unattuner bundle has jumped from 1,960SC each to 2,999SC. We're hoping this is just an unintentional change.
This is being discussed on the EQ2 Forums.
Trackback from your site.