Press Coverage of EQ, EQ2, EQN Franchise News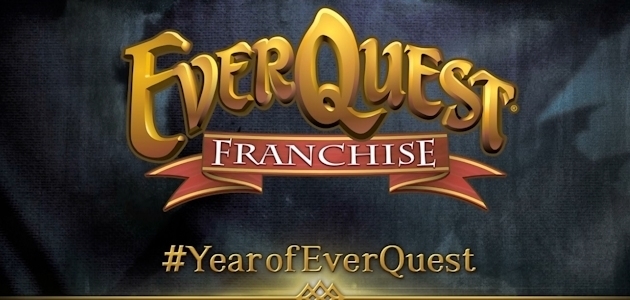 Looks like today's press embargo dropped around 1:30pm EST as ZAM, Massively, MMORPG, and a number of other sites dropped their articles about what we can expect from EverQuest and EverQuest II in the first 3 months of 2014, as well as a pointlessly brief tease of EQNext Landmark.
Despite being just NINE days from SOE President John Smedley's self-imposed "end of January" deadline for EQNL Alpha to begin, the team remains coy about what the actual day will be. We're banking on January 31st, which is also the day when hundreds of players will fly in from around the world just to play a 15 minute demo. Now that's dedication!
Some quotes from the ZAM article after the jump…
EverQuest II will see its share of content this month in the form of Fabled Dungeons, releasing on Thursday, January 23. The dungeons will focus on the Kingdom of Sky expansion, including a contested Fabled Sanctum of the Scaleborn, group fabled instances for Den of the Devourer, Halls of Fate and Vaults of El'Arad and finally, raid fabled instances for Laboratory of Lord Vyemm, Mutagenic Outcast and Three Princes. "We got itemization progression with it, which will be complementary to the Tears of Veeshan expansion," Holly told us. "There will be a lot to go after in terms of loot, and it will be meaningful to the [current] high level content."

We asked if the team will continue to create Fabled dungeons beyond the Kingdom of Sky expansion and Holly responded "Yes! As long as players like them and play them, we'll keep adding to them.  And we may not only move on to different expansions, but broaden the Fabled zones in an expansion we're already tackling, like Kingdom of Sky."
Trackback from your site.