SOE Live: Caesars Hotels Tack on $20/night Fee After March 1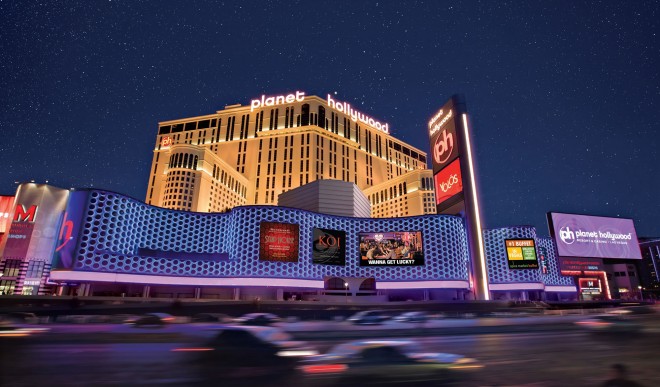 If you are attending SOE Live this summer (August 1-4, 2013 @ Planet Hollywood Las Vegas) and haven't booked your room yet, there's another reason to book early.
It looks like Caesars Entertainment wants to do their part to sabotage the economic recovery in Vegas by tacking on $15-25 extra Convenience Fees PER NIGHT on all of their hotels.  They claim that these fees will include internet access (wired only), a daily newspaper (25 cents), the printing of boarding passes (doesn't everyone just use the airport kiosks or show their e-mailed pass to the person at the gate?), and local phone calls (I don't even).
From the Vegas Blog:
Yesterday, Caesars Entertainment, which had been promoting itself for some time as the hotel group with "no resort fees," notified online travel agencies that a mandatory nightly surcharge will be applied on all new bookings made for stays at its Nevada properties that begin on or after March 1. (Editor's note: To clarify, the resort fee will apply to all NEW bookings beginning March 1. If you have already booked a stay at a Caesars Entertainment property – even if it is for a future date – you will not be charged a resort fee. The fee only applies to new bookings made on or after March 1, 2013.)
Ranging from as low as $10 and $15 at The Quad and Bally's, respectively, to as much as $25 at Caesars Palace, the new resort fees will cover the cost of fitness center access for two people per day, daily in-room internet access for one device and all local phone calls. Flamingo, Harrah's and Rio will charge a resort fee of $18, while Paris Las Vegas and Planet Hollywood Resort & Casino will require $20 from guests.

Of course, Caesars Entertainment is not the only hospitality company to do this. The Las Vegas properties operated by MGM Resorts International, Station Casinos, Wynn Resorts and Las Vegas Sands Corporation all impose resort fees.

The reasoning is this saves visitors money and hassle by providing inclusions – like internet access, a daily newspaper, the printing of boarding passes, local phone calls and more – that would otherwise be paid for separately. Thus, these commonly requested services are bundled together into the one nightly cost so customers are not nickled and dimed.
To avoid the fee this year, you'll need to book by March 1st, 2013.
P.S. I am looking for a roommate to split the hotel bill with this year.
Trackback from your site.