The Blessings (and Smites) of Dungeon Maker
Due to some family health issues, things have been slow at the Wire the past couple of weeks short of Update Notes. That's not to say there hasn't been a slow resurgence in news on the EQ2 forums as the devs come back from winter break….
The Shortest Distance Between Two Points
Ever since the first Massively Multiplayer Online game arrived on the market, players have been seeking the shortest route to fortune, glory, and player experience (XP).
In EverQuest II, Pet classes (Beastlords, Summoners, and Enchanters) have always had an advantage with the TOS-bending concept of unattended gameplay. Druids' Thorncoat spell is just one of many example abilities that can allow hardy characters to automatically engage and fight enemies without the player being near their keyboard. Now, it's the much-maligned Dungeon Maker in concert with Chains of Eternity's Experimentation feature which seem to have set up a perfect storm of shortcuts.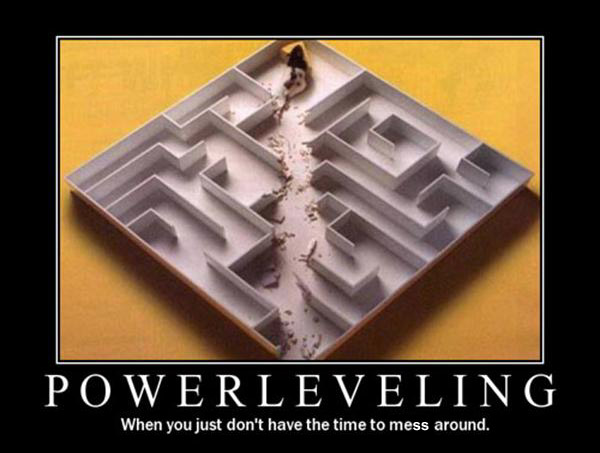 Dungeon Maker & Experimentation
For those who haven't tried out the feature, Dungeon Maker allows players who own the Age of Discovery expansion to decorate a Dungeon (a handful of rooms from Crushbone Keep, Mistmoore Castle, etc.) as if it were a house, populate it with enemies, and then publish it so that other players can zone in and do battle for XP and tokens. At first, only simplistic Avatars could engage these creations, but after much player feedback, and Herculean development effort, the ability to "Play as Yourself" was added to Dungeon Maker.
For the Chains of Eternity expansion, the designers eschewed the usual Tradeskill writs and story quests in favor of powerful new Tradeskill recipes and abilities that potential customers would find valuable. One of these new abilities, Experimentation, allows crafters to boost the stats of, and even add certain effects to, crafted items.
What has everyone's knickers in a twist is two specific effects — Augmented Smite and Augmented Blessing. The first does a small amount of damage to the enemy whenever the player takes damage. The second provides a small heal to the player under the same circumstance. These effects by themselves aren't that impressive, until you realize that each effect can stack and multiply as the number of triggers is increased by like pieces of armor, jewelry, or weapons.
Level Agnostic
When I first heard that Experimented items were being used within Dungeon Maker to power level characters, I didn't really grasp how this worked. It is with many thanks to helpful players that I learned how a low level character could gain so much XP for groupmates of diverse levels without lifting a finger. The "aha" moment was when I realized that the rules of Experience (XP) don't really apply because Dungeon Maker is Level Agnostic. You can immediately see this when zoning into any Dungeon Maker zone as none of the enemies have level indicators.
Imagine a level 30 fighter grouped with a level 50 mage and level 80 healer in a Dungeon Maker layout. During combat, the fighter's taunts and damage are scaled up so that he can keep up with the damage output of the mage. Meanwhile, the healer's heals and cures are scaled down to match the levels of whichever player he or she has targeted. The damage of the enemies is scaled so that when damaging the mage, the fighter isn't flattened, and it does more than tickle the healer. It's a complex choreography that is surprisingly good in its implementation.
Although I have been personally unable to reproduce the "320 AAs and level 20-90 in 10-20 minutes" XP shower mentioned again and again on the EQ2 forums, I have done my own tests which support the use of Dungeon Maker and Experimentation in concert as an effective method to gain levels and AAs, although my results were not head-and-shoulders better than other options such as mass killing in low level dungeons.
The oft-quoted case study has been level 22 Shadowknights wearing a 50-50 mix of the Smite/Blessing gear simply walking through dungeons with hundreds if not thousands of enemies without any additional input. While the "XP machine" is proccing hundreds of heals and damage effects, high level characters can leisurely hang out at the dungeon entrance, racking up mountains of XP.
The Curtain Drops
It looks like these issues have caught someone's attention judging by these tweets from Holly "Windstalker" Longdale, Senior Producer of EverQuest II:
We have some changes coming to Dungeon Maker to correct some issues. And we will keep our eyes on it.#eq2

— Holly Longdale (@WindstalkerEQ2) January 13, 2013
When prompted for details by a player…
@windstalkereq2 The DM exploit is completely out of hand now. Discussion link: forums.station.sony.com/eq2/index.php?… — Cricket_biscuitcuttr (@Cricket_biscuit) January 10, 2013
…Holly made it clear that the "DM exploit" is now in SOE's crosshairs:
@cricket_biscuit we have at least one fix on Tuesday and looking at more.

— Holly Longdale (@WindstalkerEQ2) January 13, 2013
We've heard rumors that SOE intends to limit these Experimentation effects to only triggering once every 15 seconds, and to not affect the proc chances of other equipped items. While this will not totally eliminate Dungeon Maker as a power leveling tool, it will likely send players scrambling for the next Chelsith or other means of acquiring XP by the wagonload.
Commentary
My personal viewpoint is, if players have already experienced the game on one or two characters and have naturally leveled to 92 or 95, what is the harm in allowing them to speedily level other characters?
Due to numerous gear revamps, stat inflation, and nerfs to the difficulty of earlier game content, nearly every enemy in EQ2 from level 1-80 dies in one or two clicks. This does not teach the player how to master their specific class — only how to arrange their spells or combat arts to kill enemies as quickly as possible. The ship has probably sailed on rebalancing the early game and player power to make this content a challenging learning tool once again, so why not allow players to "play your way" and get to the top at whatever pace they desire?
The Level Agnostic code is an ingenious bit of programming, which is quite frankly going to waste in such an underdeveloped feature as Dungeon Maker. SOE has flirted with scaling dungeons in the past with mixed results due to incredible differences in player power even at the same level. Leveraging Agnostic technology could allow the team to tune dungeons throughout the level range (levels 20-92) to allow players of all levels, and further, allow players to acquire top level gear and equipment.
As I am leveling an alt character, I have always been disuaded from spending any significant amount of time on older quest lines and dungeon romps for the simple reason that any armor or weapons I acquire will be invalidated within an hour or so of gameplay. If adornments, armor, weapons, or jewelry could be acquired throughout the level range that were effective at the top-end of the game, then instead of just 6 months of relevant content, the entire back-catalog of content designed from 2004-2012 becomes relevant once more for players.
Right now, players wanting to gear up their top level characters have just 11 dungeons to choose from (Skyshrine, Underdepths, and the Chains of Eternity zones). Eliminating the Group XP Penalty was a great first step at encouraging players to play the entire game, but we could go so much further.
Further Reading
Trackback from your site.