EQ2U Adds Support for Spirit Stones (Green Adornments)
I am thrilled to announce that EQ2U now supports Spirit Stones (green adornments) which were added with the Chains of Eternity expansion, and for which we recently received the necessary data. We hope you will find that the progression of stats on this new type of adornment is a lot easier to follow with our choice of presentation/layout.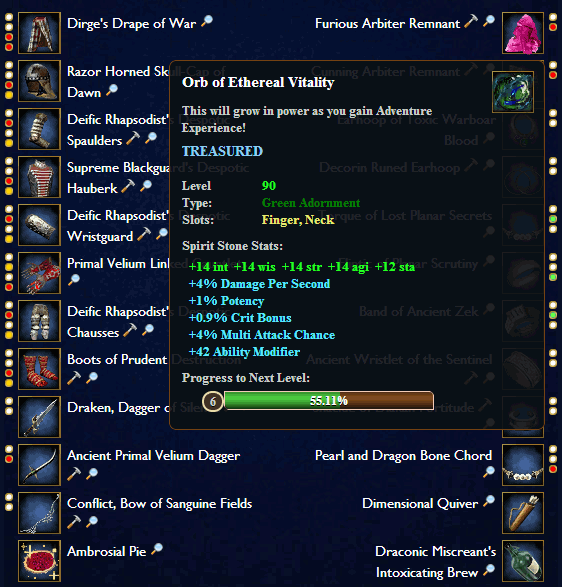 Spirit Stone shown on a character's equipment with stats appropriate to the Spirit Level.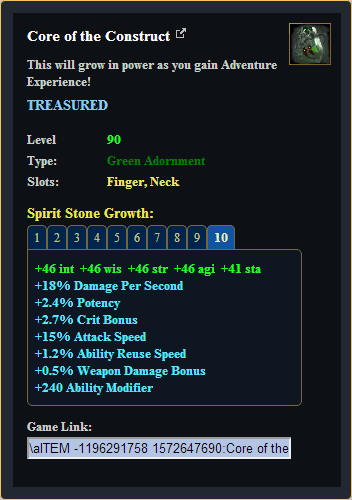 Previewing a Spirit Stone at all Spirit Levels (defaults to Max).
Spirit Stone popups default to Max Level so you can compare their potential:
Trackback from your site.