Breaking: Drinal Signature Quest Will No Longer Gate Heroic Zones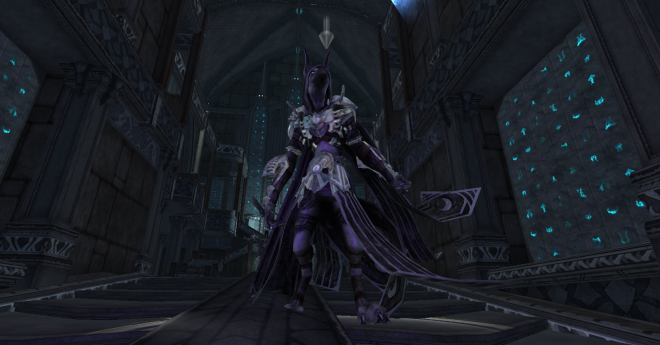 As awesome as it is that Raiders, Group, and yes Solo players get to experience the entire Drinal Signature Quest line which takes players through the entire Chains of Eternity storyline, the requirement to do this 8-12 hour quest on every Alt character just to gain access to the group zones, as well as loot [eq2u]Obol[/eq2u] and [eq2u]Greater Spirit[/eq2u]s was a bridge too far.
From EQ2 Lead Designer Akil "Lyndro" Hooper on the EQ2 Forums:
We're going to remove the entrance requirements from all of the dungeons and raids in the expansion except for Harrow's End. For Harrow's End you'll be able to get a Heirloom key from Drinal's Steward that you can give to other characters on your account to gain access to the zone.
UPDATE from Lyndro about [eq2u]Obol[/eq2u] currency and [eq2u]Greater Spirit[/eq2u]s:
We've been chatting about this some, and it makes sense to allow your alts to collect the Obol and Spirit drops if you have a character that has completed the signature line. The "Key" for Harrows End will allow for you to start gathering Obols and Spirits (Which are Heirloom). You'll still need to complete the signature line to see the merchant version of the Steward, but since the Obols and Spirits are Heirloom and the equipment that you buy from the Steward is all heirloom, you should be able to get the benefit on all your characters.
Trackback from your site.