Update Notes: Monday, October 29, 2012
From the EQ2 Forums:
Krono is live in EQ2! Buy, trade, sell 30 days of Gold Membership time! To Buy or Use Krono in game, open your Character's Equipment panel ("C" is the hotkey) and find the Krono interface at the bottom. For more detail, see http://tinyurl.com/eq2krono.
The near universal reaction from players to the addition of Krono to the Character/Persona window has been that the UI elements are far too obtrusive.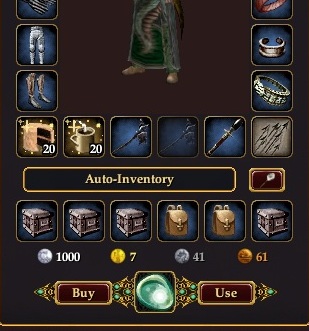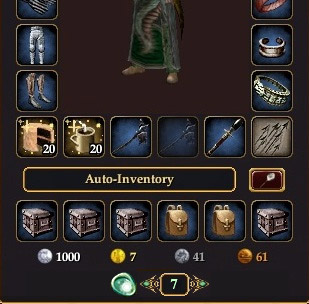 Left: The new Persona window with large Krono "Buy" and "Use" buttons at the bottom.
Right: My mockup for a more subdued Krono interface.

Clicking the left arrow would show the BUY screen.

Clicking the right arrow would show a window explaining how Krono can be traded, and asking if you want to redeem a Krono for a 30-day Subscription extension.
Trackback from your site.