The Upcoming SOE Forums Transition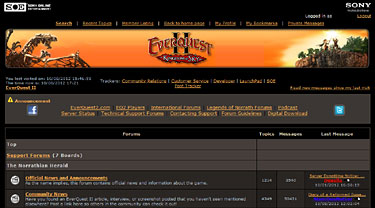 For months, the question in my mind has not been IF, but WHEN the SOE forums would need to be replaced. On September 18th, word broke on the Vanguard forums that SOE will finally be leaving their crufty homegrown forum solution behind in favor of new forum software.
After the jump, we look at why new forum software is absolutely imperative, and just what will happen to the millions of existing forum posts amassed over the last 5 1/2 years.
Is This Transition Necessary?
It has been impossible to ignore the increasing downtime and recent performance issues of the SOE Forums. The Platform team have thrown faster hardware at the problem with limited success. Despite their efforts, functionality has continued to fall off like parts from a derelict spacecraft.
Since the deployment of the current incarnation of SOE Forums in 2007, the team who developed it has moved on. And as with any aging software, those left behind have had to dedicate an increasing number of hours performing maintenance just to keep it running even in its current half-broken state.
Forum Search is almost useless at this point as a good portion of forum posts are not indexed. Further, users are no longer reliably e-mailed when they have received a Private Message, or a topic to which they were Subscribed received a reply. And since day one, users wanting to quote multiple other posters have been forced to wade hip-deep into editing raw HTML code. Frankly, the SOE forum software was obsolete the day it rolled out, and it was never designed to scale to the number of users and posts it's being asked to store (over 2.5 million posts just for EQ2 at last count).
New Forum Software?
A few years ago, EQ2Wire was shown a screenshot of an in-development replacement for the SOE Forums. The new software would have been a radical departure from traditional forums, with a visual style analogous to Twitter or MySpace. Fortunately, cooler heads prevailed and the team has chosen an off-the-shelf forum product. XenForo, created by ex-developers of the industry standard vBulletin forum software, offers:
Faster Performance
Instant Accurate Search
Profile Customization
Threaded Conversations (PMs) between multiple recipients
the ability to "Like" posts — I know you're thinking it will be as useless as Facebook, but actually it works really well on a forum
and more…
If you'd like to see the new forum software in action, PlanetSide 2 has been using it since late August.
Although no timeline has been announced for EverQuest II, on October 2nd, the EverQuest community got the news that their new forums would roll out on October 9th. This timing coincides with the EverQuest: Rain of Fear expansion beta so that all discussion would be on the new site.
What About Old Forum Posts?
Now for the bad news. The millions of old forum posts from the EQ, EQ2, Vanguard, and other forums are NOT being migrated to the new software.
Linda "Brasse" Carlson had this to say:
Once we put all the ancient forums into the mortuary, one by one, I am not sure how many folks will actually even try to mine them for info. More power to them that do though, as this is something we don't have the staffing to manage on this end. Historians are always appreciated!
Further on the subject of allowing players to backup the existing forums, Brasse had this:
We have confirmed that we are able to archive the old forums as read-only for a period of at least several months (several being more than two). This should allow everyone plenty of time to retreive what they want and need from the old forums. We are NOT going to keep them forever, but we'll provide 30 days notice before we do take them offline.
For those of you who want to copy the ENTIRE old forums content for perpetuity, feel free to do so. While we technically "own" the content, it is already publicly available and contains no private information.
Never Give Up, Never Surrender!
So is that it? Are the EQ2 forums just going to be blown away in a few months time? Nope.
The lack of updates on EQ2Wire over the last couple of weeks can largely be attributed to a secret project. I spent some 2 weeks writing an SOE Forum Backup Tool which crawls the SOE Forums and harvests posts, threads, and forums. I've been continuously running this script for several days and have already backed up approximately 15% of the EQ2 forums. According to Brasse's post, existing forums will not be taken down for at least 2-3 months, so there is more than enough time to make a complete backup of the EQ2 forums.
I have also provided this SOE Forum Backup Tool to folks in the EverQuest community and I know one of them has already started crawling the EQ Live forums in order to make a similar archive available.
By the way, I offered my services to SOE for free to migrate their forum data, but was politely declined.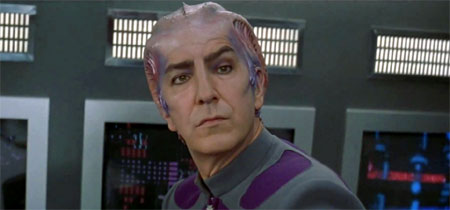 Trackback from your site.