SOE Live In-Game Item: Vampire Mercenary Fighter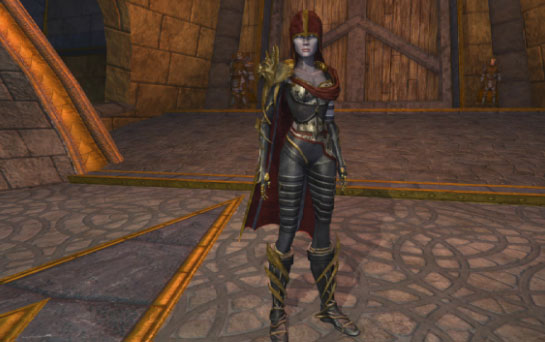 Cyliena of EQ2 ZAM followed last Thursday's LiveCast and was able to grab a screenshot of the in-game item which SOE Live ticket holders will receive (regardless of attendance).
EverQuest II: Dashenti Lasheris, Fighter type Vampire Mercenary,
NOTE: During the Livecast, the merc was indicated to be a healer, but since that time, this information was updated to a fighter merc.
Trackback from your site.