Getting Reckless on the EQ2 Forums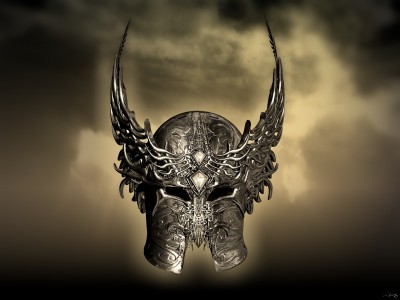 All In Moderation
The official support forums for any product must, by their very nature, present a good impression to potential customers. The forums should put the company's best foot forward. The EQ2 forums have had their fair share of technical issues. But if customers criticize the product, this should be seen as an opportunity for Community Management, Developers, Designers, and Management to respond to these issues and show that customer feedback is valued. To avoid misunderstandings, Community Management can be a great liaison between developers and players.
It is also perfectly reasonable that personal attacks, cursing, and inappropriate comments are removed from official product forums. I also delete such comments when they appear here on EQ2Wire. However, when valid criticism is censored, and only glowing praise remains, then can we really trust the forums to provide a neutral, accurate view of customer opinion?
I've noticed a transformation in the management and moderation of the EQ2 forums in recent years. Part of this came about as the volunteer moderators who had been hand-picked from the EQ2 player community became employees of SOE. But moreso, it seems that valid player feedback is now removed if it does not shine a positive light on SOE. This is the type of thing that led to the creation of renegade sites like EQ2Flames. It also leads to a vicious cycle where feedback becomes ever more negative. Players become even more jaded knowing that their feedback will not only be ignored, but likely deleted.
Recklessness
Game Update 64 included many positive tweaks and fixes for PvP as well as the migration of Class Foci from equipment to the Character Traits window. However it also included a perplexing change — the introduction of the Recklessness stance for Fighters.
The moment Recklessness appeared on Test, players loudly voiced their opinions about how unbalanced it was. Chief amongst these concerns were how it took away player choice for Brawlers (Monks and Bruisers), did little for Warriors (Guardians and Berserkers), and disproportionately boosted Crusaders (Paladins and Shadowknights) who are already ahead of the curve. As with many Class Balance and Mechanics changes, Recklessness received minimal justification for its inclusion and almost no followup discussion about its intended purpose.
Monks and Bruisers lost their hard-won Black Widow Stance which allowed them to walk the line between superior avoidance and the increased damage necessary to sustain the enemy's attention (agro). In its place, Brawlers received a redundant DPS stance. Three choices became two.
Guardians and Berserkers, who continue to struggle despite various tweaks, saw little benefit to the new stance.
Meanwhile, Shadowknights and Paladins found themselves in the enviable position of putting out significantly more damage with almost no drawbacks for choosing to go Reckless.
Over the last few weeks, we have seen some improvements, including the removal of Block Chance from Fighters in Reckless stance.
A Contentious Debate
The contentious introduction of Recklessness has been eclipsed by the mayhem wrought on the EQ2 Forums. No less than six threads were created on the subject, several of which were closed due to rule violations:
After seeing the closure of so many threads, I sent Community Manager Dexella a PM suggesting that players ought to have SOME outlet to discuss this change. Apparently she disagreed. On Monday, she put a one month moratorium on any discussion of Recklessness:
This thread has been locked.

The Recklessness Stance is a contentious topic and the continual threads on the issue have led to a significant amount of forum guideline violations, including trolling, personal attacks, and cross-posting.

Any repeated posting on the Recklessness Stance over the next month will be locked as well, and the poster may be subject to action (warning or possible suspension). Consider this a cooling off period for the debate.

Constructive comments about the perceived effectiveness/ineffectiveness of the thread have been noted and passed along to appropriate parties.

Thanks.
EQ2Wire Asks
Do you think enough has been done to adjust Recklessness to balance it between the different Fighter classes?
How big a deal is it that Brawlers have lost their "middle stance"?
Do you feel that everything that needed to be said on the subject has been said, and further threads are unnecessary?
Was Recklessness a good idea poorly implemented? Is it fine as-is? Should something different have been done?
If you're a fighter, does Recklessness help you in group or raid situations?
Trackback from your site.