Recap – Crash Logs, Diagnostics, and Disk Space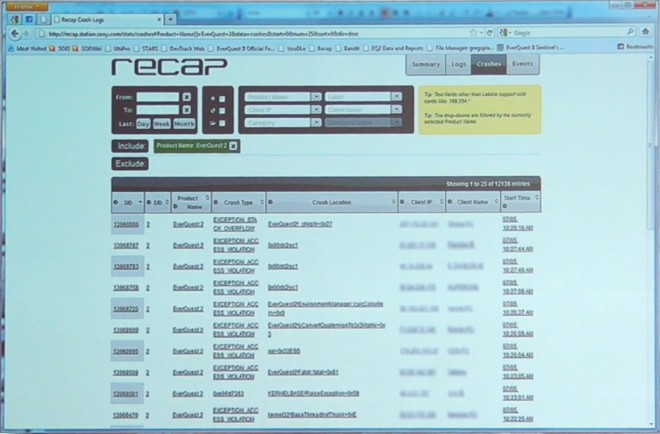 If after your EQ2 game crashes, you've ever said to yourself "D*mnit this is so annoying. You'd think SOE would have some way to read my crash log and figure out what went wrong!", it turns out they do.
Unveiled during the 'Geek Panel' at last year's Fan Faire, Recap allows EQ2 crash logs to be uploaded automatically to EQ2 developers. These comprehensive crash logs makes it possible for the EQ2 team see exactly what line of their code caused the crash, allowing them to quickly identify and squash these stability bugs.
Recap has been mostly seamless for players, but over the last few weeks, there has been a glitch for some players where old crash logs are being left behind on your hard drive. With PCs having 4, 8, or even 12 GB of RAM these days, you can imagine these crash logs can start to take up a lot of space, especially for those users like me who sport small-but-speedy SSD disks.
If you notice that you're running low on disk space, take a look at the C:\Crash directory. You can confidently delete anything in that folder. It's probably also a good time to run through your various Temporary directories and clean those out too.
Trackback from your site.