Massively Previews Game Update 64: Qeynos Rises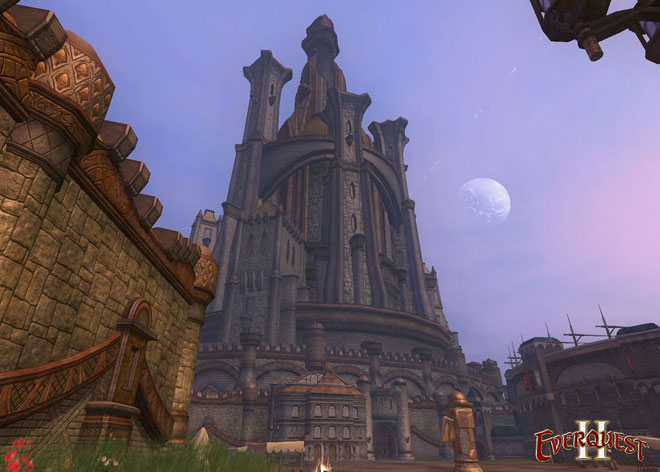 The upcoming Game Update 64: Qeynos Rises includes significant changes to Player vs Player and Battlegrounds, a light polish to Darklight Woods (Neriak), itemization tweaks (normal mode Dozekar gains Breastplates, Sevelak breastplates will be boosted to match the difficulty), a Public Quest in Antonica, and of course the revamp of Qeynos with 108 new quests.
Our hats off to Karen Bryan at Massively who has done not one, not two, but three preview articles on the upcoming update…
The Tattered Notebook: EverQuest II's Antonica public quest
Whether it's due to limited time and resources or due to player feedback, this revamp definitely is different from Freeport's. It feels like a much more practical approach, and while I was hoping for a brand-new look to Qeynos, it actually makes sense to handle it this way.
The Tattered Notebook: Changes in EverQuest II's Dark(light)
Darklight Woods was not one of EQII's original zones; neither was Neriak, the Dark Elf starting city. In fact, the two zones didn't go live until after Echoes of Faydwer as a free content update.

The common landmarks and waypoints of the zone remain, but the environment has changed quite a bit. The woods are no longer empty areas with rotting tree trunks; they're now full of Kunark-style trees that give it an air of mystery and make the zone feel a bit larger. You can also see changes to the lighting in the zone, and the team has added environmental effects to certain notable landmarks. The undead area just outside the city, for example, is now surrounded by a haze of fog.
The Tattered Notebook: Exploring EQII's Qeynos revamp
EverQuest II's upcoming Qeynos revamp brings many new changes, but one that runs the risk of getting overlooked is a new public quest in Antonica. It's not necessarily a surprise that a low-level PQ would be added, since there was one in the Commonlands after the Freeport revamp.

The event is similar to the ring events out in Velious. First a wave of gnoll scouts appears, making a beeline for the farmers. I tried to run in and hold them off, but they were clumped together, so I ended up moving away and picking off the ones that were spawning from the burrows further out.
Tags: game update 64, qeynos, qeynos rises
Trackback from your site.