Item Reforging Bug Coming to a Head – Fixed!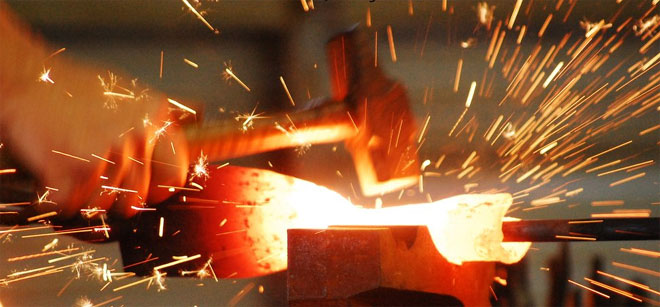 Players on the Nagafen server have had little to celebrate over the last year. Between a number of unpopular mechanics changes, and the popularity of Battlegrounds continually nibbling away at 'proper' PvP, it's been a long time since there's been any good news.
But as if the forthcoming Game Update 64's substantive changes to PvP and Battlegrounds weren't enough, tonight Nagafen players are celebrating the server first kill of Vyskudra the Ancient. If you haven't heard about this, you're not alone. Observers of GuildProgress may be puzzled to learn that this enemy has been defeated at all on Nagafen, as only the top 3 guilds worldwide have slayed it. It turns out, this enemy of Skyshrine did not perish at the hands of a raid guild, but instead suffered a one-shot death by a single individual.
Update from Kander:
I do not know what happened to it. I am more then a little upset we missed it. No excuses.

Either way, I will talk to Zoltaroth about whether or not we can wipe those discos.
Two months ago, a curious bug was brought to the attention of an EQ2 developer (confirmed with a sources who spoke on condition of anonymity). This bug allowed items to be Reforged with faulty or obscenely inflated stats. It turns out, item reforging could not merely be initiated by hailing an NPC, but also by using a slash command.
The first mention of this bug appeared on the EQ2 forums on May 20th in the thread Strange Reforging Stats. A week later, a more direct thread was posted, this one on May 27th. As of today, this thread has vanished but can still be found in Google's Cache.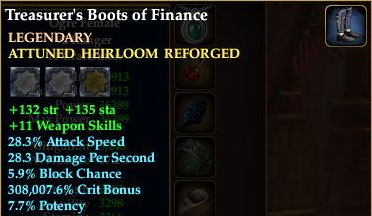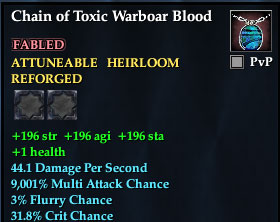 The latter thread included a screenshot of a single item having been reforged with a gobsmacking 308,007.6% Crit Bonus and later a screenshot depicting an item with over 9,000 Multiattack. These are not typos or fakes.
So here we are two months later, and a number of items have been discovered for the first time due to this bug. Perhaps at last, the purging of these discussions from the EQ2 forums indicate that a fix is forthcoming.
This issue is being discussed on EQ2Flames (the official forums do not permit discussion of exploits).
UPDATE: We have it on good authority that this exploit has now been fixed.
NOTE: Exploiting in EQ2 always bears the risk of having items removed, characters rolled back, and even temporary or lifetime bans.
Trackback from your site.