Physical Mitigation — Some Settling of Contents May Have Occurred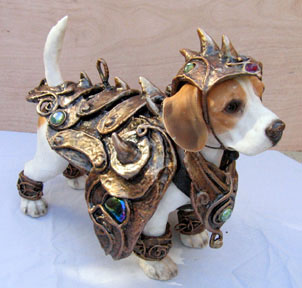 Buried in the update notes for the forthcoming Game Update 64 (and reiterated in the GU64 Webcast) was an interesting detail:
Elemental, Noxious, and Arcane Resists would be folded into player-selected Character Traits, but Physical Mitigation would not.
These days, most players select Physical Mitigation as a Character Trait choice rather than Resists. Physical Mitigation usually works out to be a better bang for your buck. Further, a number of players have already reached the hard limit on resists and so don't benefit from it at all.
So the idea that players would login after Game Update 64 and lose 1,656 mitigation was not the most appealing prospect and spawned a discussion on the EQ2 Forums.
Lyndro posted a vague promise of future adjustments of physical mitigation, which led players to believe — not unjustifiably — that content might be broken for weeks/months:
Physical mitigation will not be rolled into the new focus effects.

We'll address issues in ways that are easier to maintain and balance on a class by class basis instead of something that is a blanket change for everyone.
After 6 pages of grief and anguish, Xelgad elaborated upon planned changes to address the concerns:
Hey everyone, just popping in to give you an update on changes coming to the Test Server shortly.

For all you magefolk, your Magi's Shielding will grant a decent amount of physical mitigation to go along with its other bonuses.

All priest physical mitigation buffs – Armor of Seasons, Armor of Nature, Sacred Armor, Runic Armor, Holy Armor and Shroud of Armor now grant over 50% more mitigation than before.

Scout self buffs will also grant some physical mitigation, like Magi's Shielding. The enhanced abilities are Savage Ruin, Bladeweaver, Daelis' Dance of Blades, Death's Door, Villainy and Hunter's Instinct. Street Smarts has had the amount of mitigation granted increased.

All fighter defensive stances – Armored, Unflinching Will, Crouching Tiger, Bodyguard, Knight's Stance and Lucan's Pact all grant 5% Physical Damage Reduction.

We look forward to your feedback while you test these changes!
Commentary
It is unclear why mitigation is being removed as a character choice and peppered among player buffs and AA lines. Players have crunched the numbers on these planned changes and the results point to an across-the-board nerf for Mages, Scouts, and most especially Priests. Even by specializing AA lines that squeeze every drop of mitigation available, most Priests will lose 600-900 mitigation after this update. Maybe further changes are forthcoming?
Tags: game update 64
Trackback from your site.